CHAPEL HILL, N.C. — Eight people have been arrested following another protest over the toppling of a Confederate monument at the University of North Carolina.
The university confirmed the Saturday evening arrests in a statement. Officials did not immediately release further details.
The memorial known as "Silent Sam" was toppled Aug. 20 by protesters who called it a symbol of racist heritage.
RELATED ARTICLES: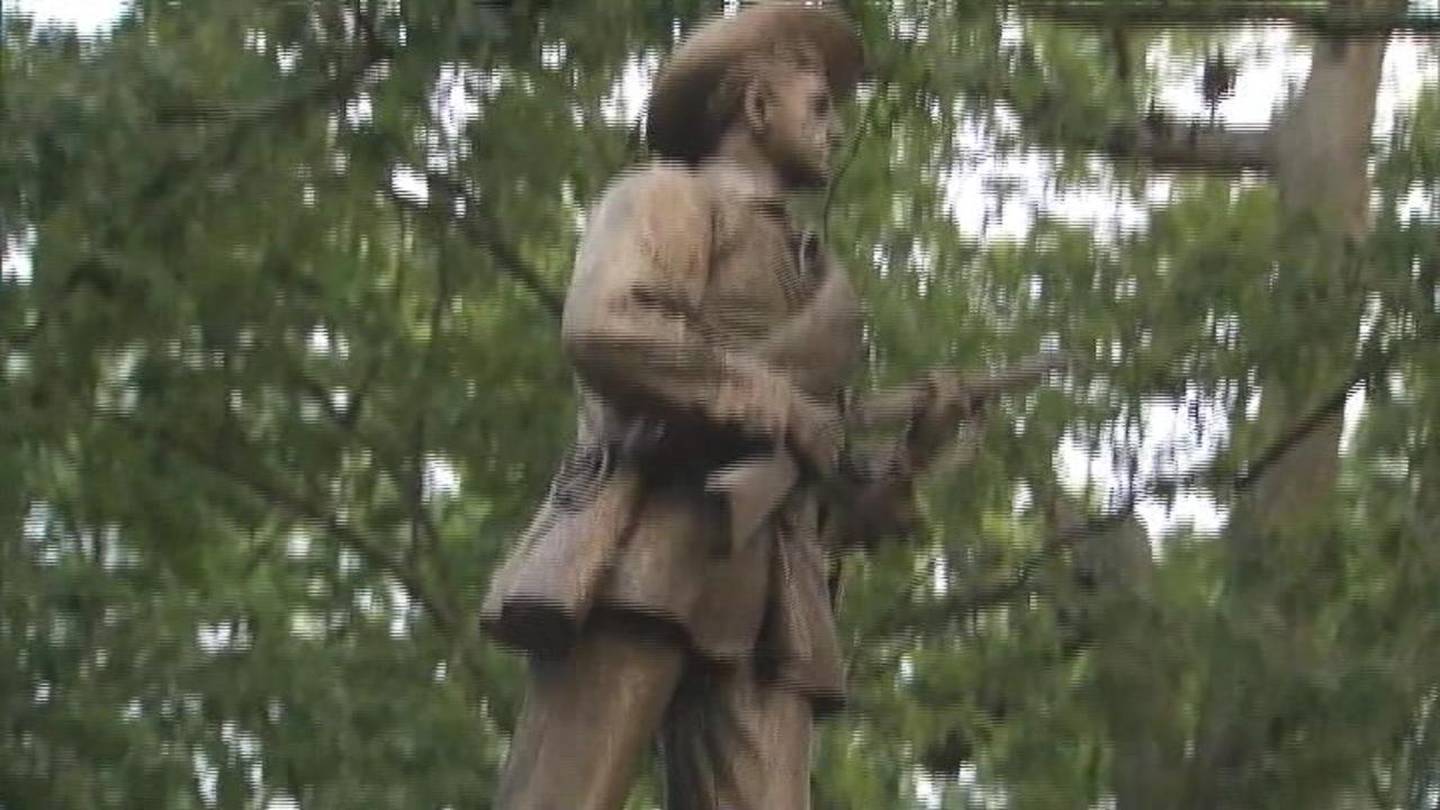 The News & Observer reports that about 100 anti-Silent Sam protesters gathered Saturday on the Chapel Hill campus for a "Nazis Suck Potluck and Food Drive."
Nearby, about a dozen people holding Confederate flags held a vigil in a sectioned-off area near where the statue had stood.
After both groups began yelling at each other, the Silent Sam supporters were escorted away and someone appeared to throw a smoke bomb at them.
Some officers used the handlebars of their bicycles to push the Silent Sam protesters back.
UNC plans to put the statue back on campus by mid-November.
The university's chancellor has suggested putting it in a different place.
Read more top trending stories on wsoctv.com:
Associated Press