CHARLOTTE, N.C. — Saturday marks the five-year anniversary of the greatest one-day tornado total on record for the state of North Carolina.
Thirty confirmed tornadoes tore through areas of the Tar Heel State on April 16, 2011.
Eight tornadoes were reported in South Carolina, all in the southeast quadrant of the state.
Of the 30 tornadoes in North Carolina, two were reported near the Charlotte metro area.
An EF-1 was reported just northwest of Salisbury in Rowan County, with wind speeds up to 109 mph.
A weaker, but still dangerous EF-0 tornado was recorded three miles north of Monroe in Union County, with wind speeds between 65 and 85 mph.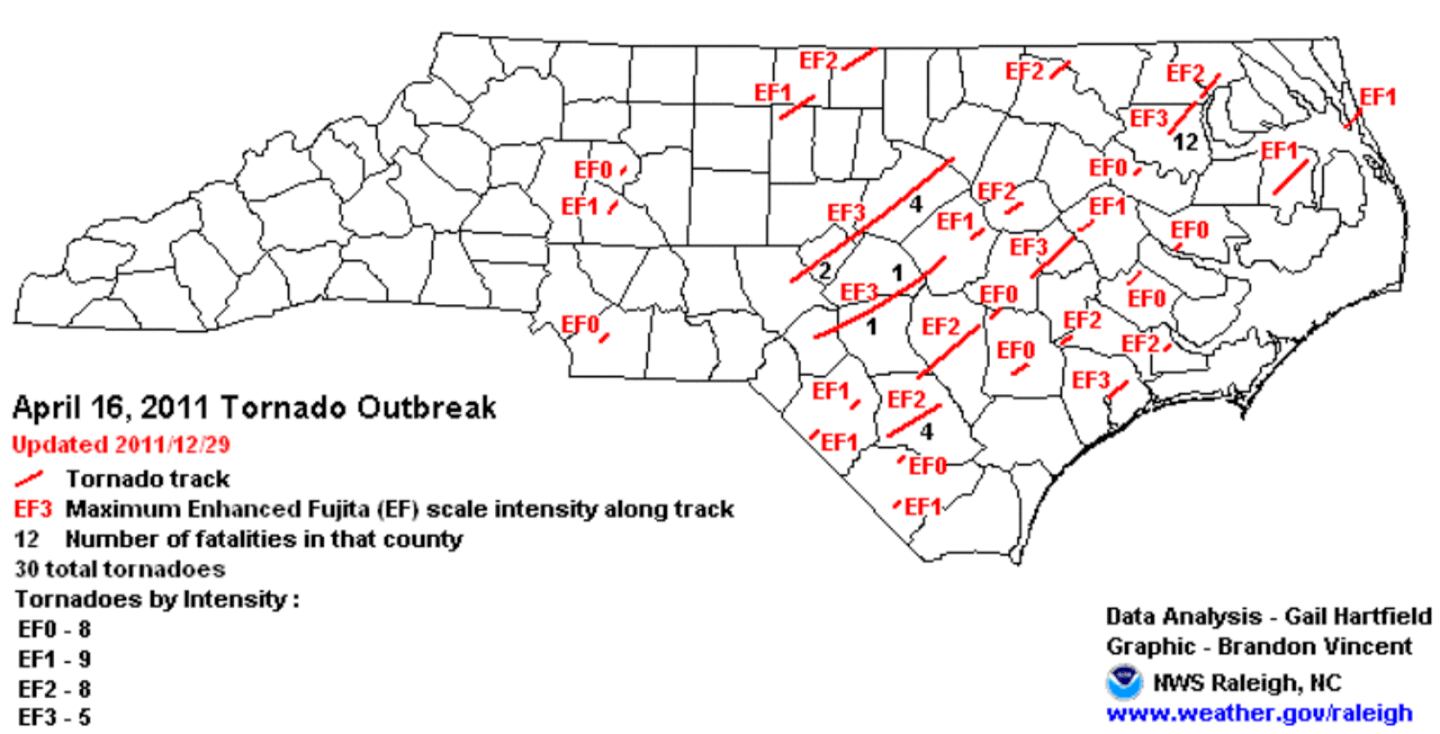 Aside from the tornadoes, there were more than 80 wind and 50 hail reports across both North and South Carolina.
24 people died during this outbreak, making it one of the deadliest outbreaks on record for the state of North Carolina.
The estimated damage totaled over $300 million.
A total of 758 tornadoes were reported across the country during the month of April 2011, making it the most active month on record.
Cox Media Group