The spirit of Christmas was evident Saturday at Northside Baptist Church. Over the past few months, the church's congregation bought Christmas gifts for about 75 children and families at Hidden Valley Elementary School.
The special partnership between the church and the school is part of a larger collaboration with several nonprofit organizations in town to address the affordable housing crisis in Charlotte, specifically in the Hidden Valley community and University City zone.
The children and families who were invited are designated as McKinney-Vento, which means the families are displaced or may not have a permanent place to call home.
The church's congregation bought gifts for the children, and this Saturday morning, parents were able to select presents, get them wrapped up and ready Christmas morning.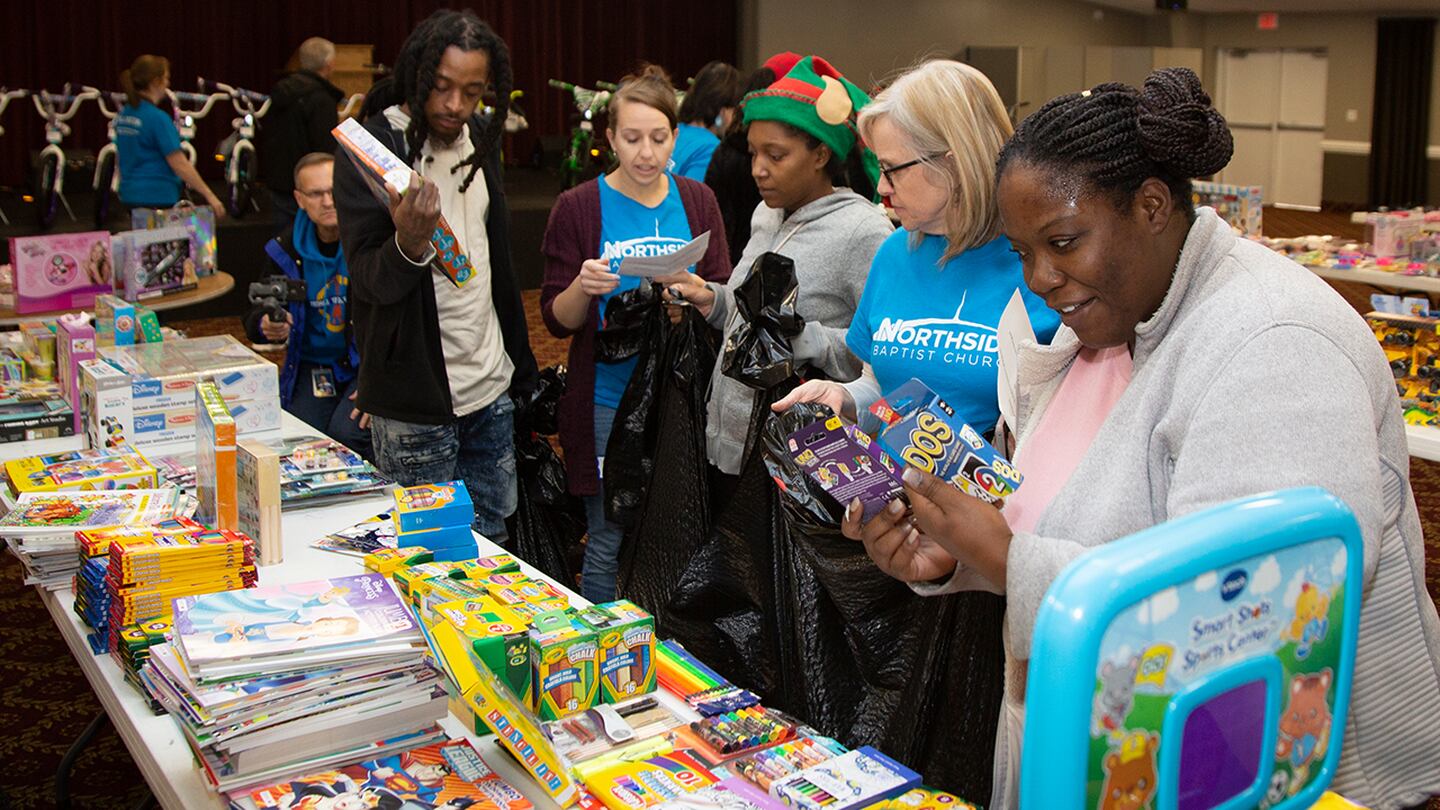 "Northside really wants to be a blessing to families," said Dr. Scott Vail, senior pastor of Northside Baptist Church. "We just want them to see the love of Christ in us and through us."
Families also got to enjoy a full breakfast, courtesy of the church.
"This is our second annual community Christmas store," said Veronica Washington, Northside Baptist Church community outreach coordinator. "The event is catered to our friends in Hidden Valley because this time of year, they may not be financially able to shop for their children for Christmas gifts."
While the parents were filling bags with presents, the children were crafting their own special gifts for their parents.
The Charlotte Mecklenburg Police Department also donated 24 bicycles for the kids. Food Lion donated bags for groceries for the families to take with them.
Washington said they want to show the love, light, hope and peace that makes Christmas such a joyful season.
Since 2012, Northside Baptist Church has done an after-school outreach with students at Hidden Valley Elementary called the Good News Club.
As part of a pilot program, Northside Baptist Church has partnered with WSOC-TV and several nonprofit organizations including Leading on Opportunity, Goodwill Industries of the Southern Piedmont, Crisis Assistance Ministry, Northside Baptist Church and Charlotte Works to continue the community conversation about the affordable housing crisis and how the collaboration can support families and children within A Child's Place. A Child's Place works to erase the impact of homelessness on children and their education.
This single-stop collaboration service is meant to bring the wide array of services presented by the nonprofits directly to the families being served. The hope is that this pilot program can be mimicked throughout the Carolinas.
Vail said that with so many families destitute and without hope Northside wants to be a place of promise and trust for the community they serve.
"We just want to do what we can," Vail said, "to come alongside and assist in every way we can."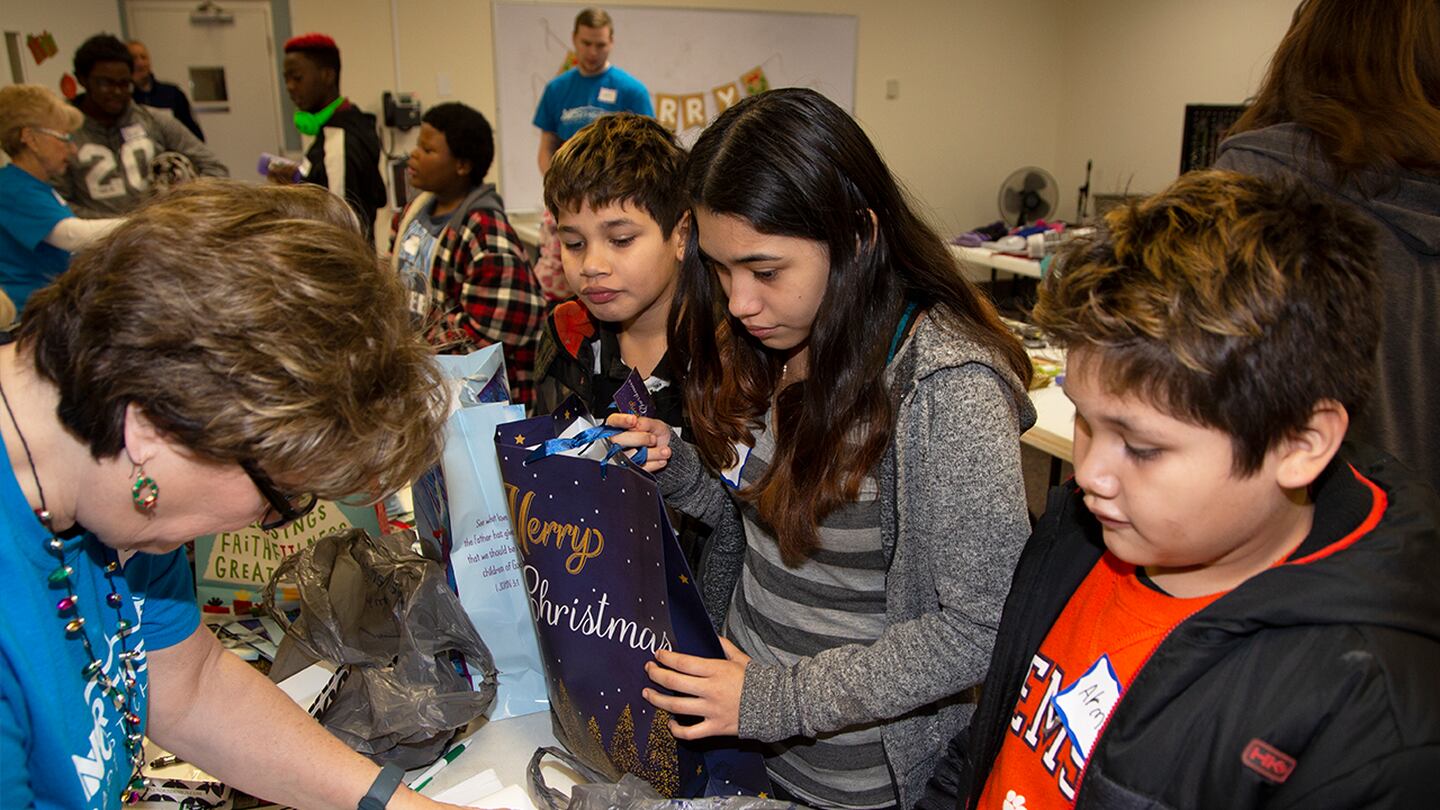 If you have an inspiring story to share, email Kevin Campbell, WSOC-TV/WAXN-TV/Telemundo Charlotte public affairs manager, at Kevin.Campbell@wsoctv.com.
© 2019 Cox Media Group