CABARRUS COUNTY, N.C. — Two people have been arrested after more than 300 bottles of cannabidiol oil or synthetic cannabinoids oil were seized from two Dream Tobacco and Vapes stores in Concord.
Najmaldin Mudhish, an employee at the business on Concord Parkway, was arrested for possession with intent to sell and deliver. The investigation led authorities to arrest Fuad Alshaibi, the owner of the business on Roxie Street, who was arrested and charged with possession with intent to sell and deliver.
While labeled as "CBD" oil, officials said no one can be sure what chemical compounds comprise the oil that is being sold.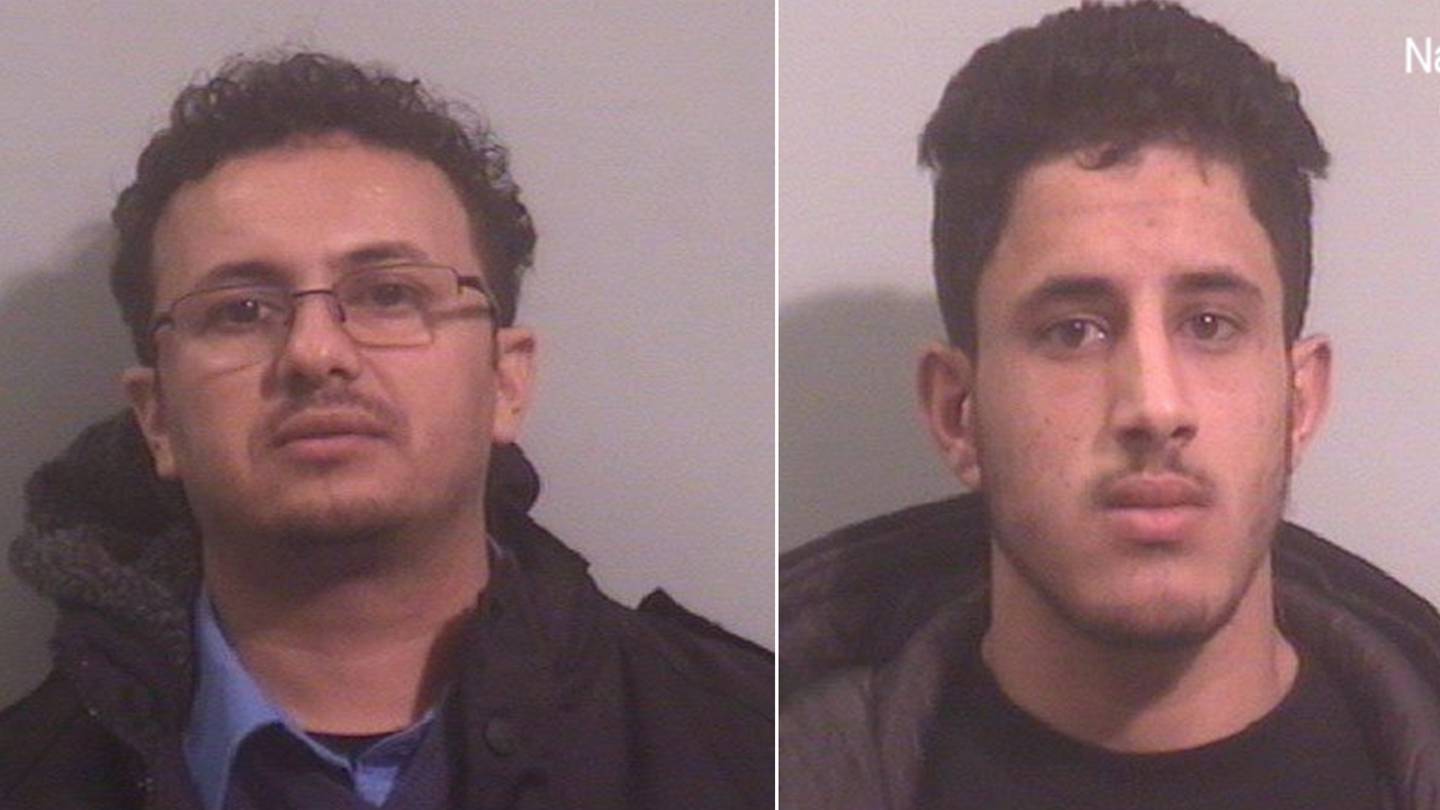 There has been a spike in emergency responses to Cabarrus County high schools for symptoms stemming from e-cigarettes and/or vaporizer pens being used for cannabidiol oil or synthetic cannabinoids, officials said.
Since Jan. 1, there have been 18 cases of suspected use at local high schools.
"Students, parents, teachers and the community must understand the seriousness of this problem and the potential to cause major medical issues," Cabarrus County Emergency Medical Services director Alan Thompson said in a news release. "We want the community to understand the risk of CBD oil and mislabeled or unknown substances in vaporized products. It can be a deadly combination."
CBD-labeled or -marketed products may not disclose the true contents, which could cause a dangerous and unpredictable reaction, officials said.
Synthetic cannabinoids may be referred to as synthetic marijuana, K2, Spice, Spike or others.
"It doesn't matter which school you go to, it doesn't matter where you come from, this is affecting everyone and we need to do something about it," Thompson said.
The cannabinoid oils may be laced with other agents such as heroin, fentanyl, cocaine or bath salts, authorities said.
"Up to this date, every high school in Cabarrus County has had at least one case," Thompson said.
Cannabinoids are not a primary opioid base and naloxone will not reverse the effects.
"The public safety community is committed to reducing the impact of this issue, but we need your help," Thompson said. "Every parent, teacher and student should be aware of this issue. Every person should understand the risk and avoid this behavior."
"It's definitely concerning considering it's so easy to get them," parent Kristi Benigno said.
Read more top trending stories on wsoctv.com:
Cox Media Group