NORWOOD, N.C. — The Stanly County Sheriff's Office is investigating the death of Johnnie Osborne. Officials said he was shot at his Norwood home off Old Cottonville Road on Oct. 21.
Osborne's family said he fought for his life for two months in the hospital before he died last week.
Tammy Chaney and Lynn Medlin said they buried their father four days before Christmas.
Medlin said, "We watched him fade away until we were by his side and watched him take his last breath."
[ALSO READ: Parents plead for closure months after only child killed in home invasion]
Chaney said she is still in disbelief. "I got the call on Oct. 21 at, like, 2:30 in the morning. It was a lady living with him saying he had been shot," she said.
Chaney showed Channel 9 a photo that shows bullet holes through her father's front door. Stanly County investigators said Osborne had approached the door when he was hit multiple times by bullets from two different firearms. At this time, they haven't been able to get a description of the suspects.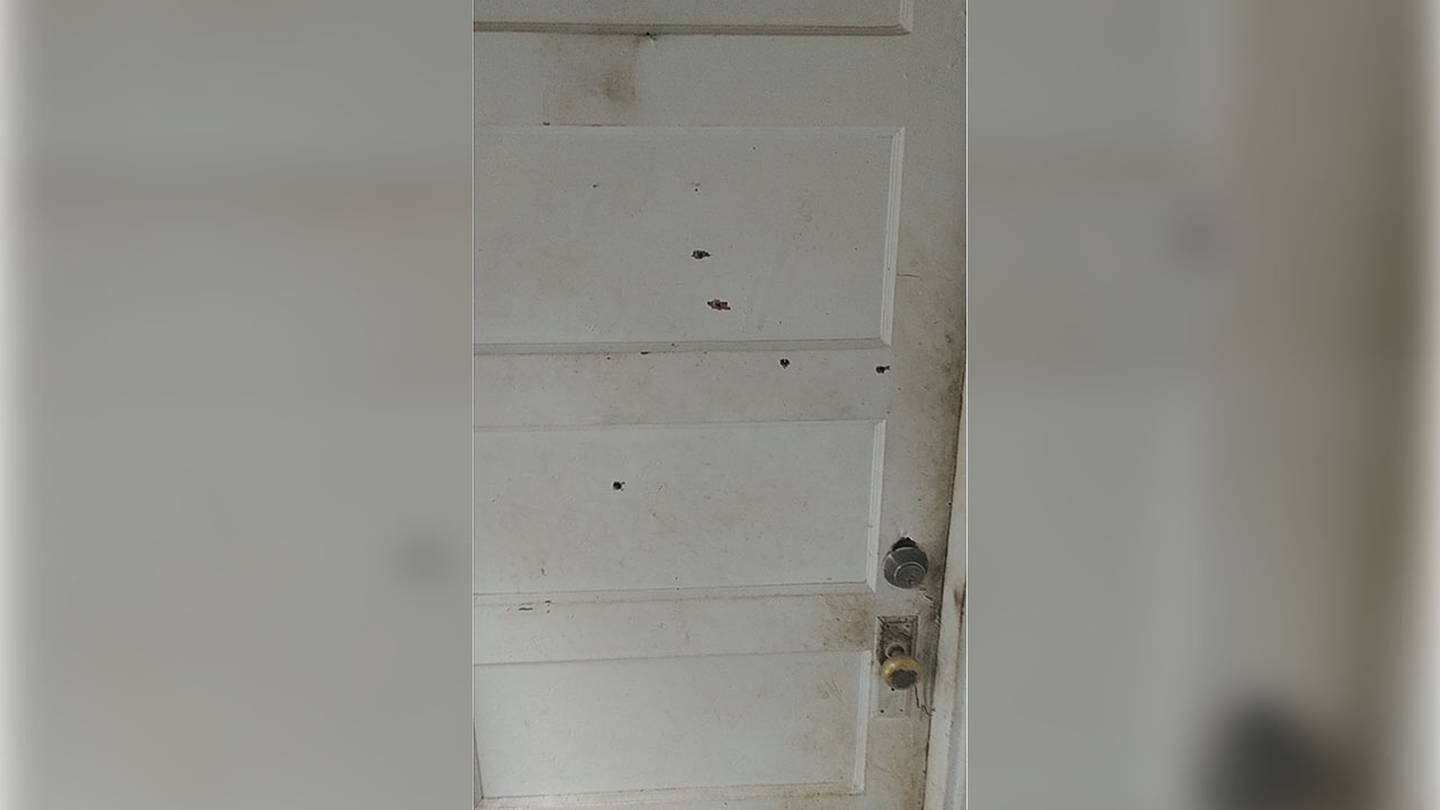 "It's been very frustrating, because we feel like we don't get any of the answers, and then answers we do get are vague," said Chaney.
Medlin said, "It's very frustrating. He never had a chance to say a word."
Osborne was in the hospital for two months before he died. During that time, he wasn't conscious. His daughters believe there must be more to the story.
Investigators are hitting dead ends, which is why a $2,500 reward is now being offered for someone who provides information that leads to an arrest.
[ALSO READ: Police increase reward for information more than year after Charlotte teen found dead]
Osborne's children are praying that someone comes forward. They said their father had no enemies and was the kind of person who opened his door to people in need.
Medlin said, "He's a gentle giant. He's a big guy with a big heart."
Chaney said, "He helped me raise my son because his father wasn't around, so my son was really close with him. Grandkids loved him. He was just there for everybody."
Read more top trending stories on wsoctv.com:
Cox Media Group