LANCASTER COUNTY, S.C. — Former Carolina Panthers player Rod Smart, who became famous in the XFL using the nickname "He Hate Me," who was reported missing from Lancaster County, has been found safe, officials said Tuesday evening.
According to the Lancaster County Sheriff's Office, Smart was reported missing earlier.
His family was extremely worried about his safety and well-being.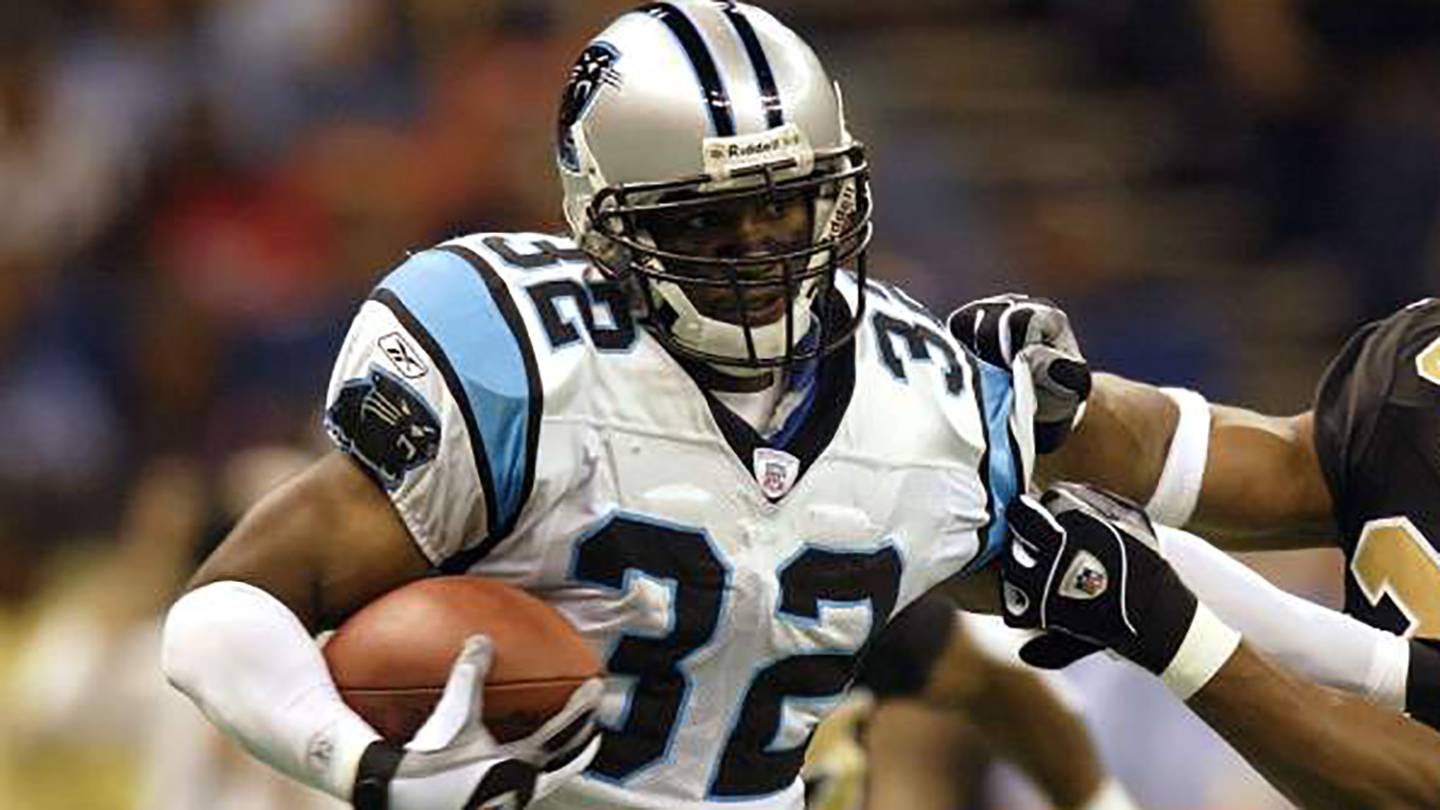 Officials said the 42-year-old, whose real first name is Torrold, was last seen June 12 around 10:30 a.m. in Indian Land.
[ALSO READ: Panthers to induct Delhomme, Gross, Walls, Smith into Hall of Honor]
He was reportedly driving his silver 2016 Nissan Maxima.
>> Reading this story in our app? The new "Follow the Lead" feature allows you to tap the blue tag indicated with a '+' to subscribe to alerts on the very latest breaking news updates. 
Investigators said most of the police report is blacked out to protect a sensitive situation for Smart and his family.
The report says Smart met with someone on Charlotte Highway, then slipped away after claiming to use the bathroom. Calls to his phone now go straight to voicemail.
Authorities said it is unusual for Smart to be out of touch with his family for so long.
Smart was a star running back at Western Kentucky and joined Vince McMahon's XFL football league in 2001, signing with the Las Vegas Outlaws.
>> Download the WSOCTV news app for your smartphone and get updates on breaking stories as they come in.
The short-lived league encouraged players to select fun nicknames for the back of their jerseys, and Smart famously picked, "He Hate Me."
Smart eventually caught the eye of several NFL teams and ended up signing with the Panthers, with whom he played from 2002 to 2005.
Anyone with information about where Smart might be is urged to call the Lancaster County Sheriff's Office at 803-283-3388.
Cox Media Group