CONCORD, N.C. — A Butler High School student has been missing for 11 days, and police are trying to figure out if she ran away or if something else happened.
The girl's family said investigators are not doing enough to find 15-year-old Amy Rivera.
Surveillance video from Concord Mills released Tuesday shows Rivera walking out of the AMC movie theater. Police believe that after she walked out of the camera's view she got into a car and left willingly.
Rivera had been dropped off at the movies by her father and she was with friends when they said she left the theater during the movie and never came back.
The National Center for Missing and Exploited Children has put out an alert in an effort to find her.
Rivera, of Charlotte, is 5 feet, 2 inches tall, weighs 120 pounds and has brown hair and brown eyes.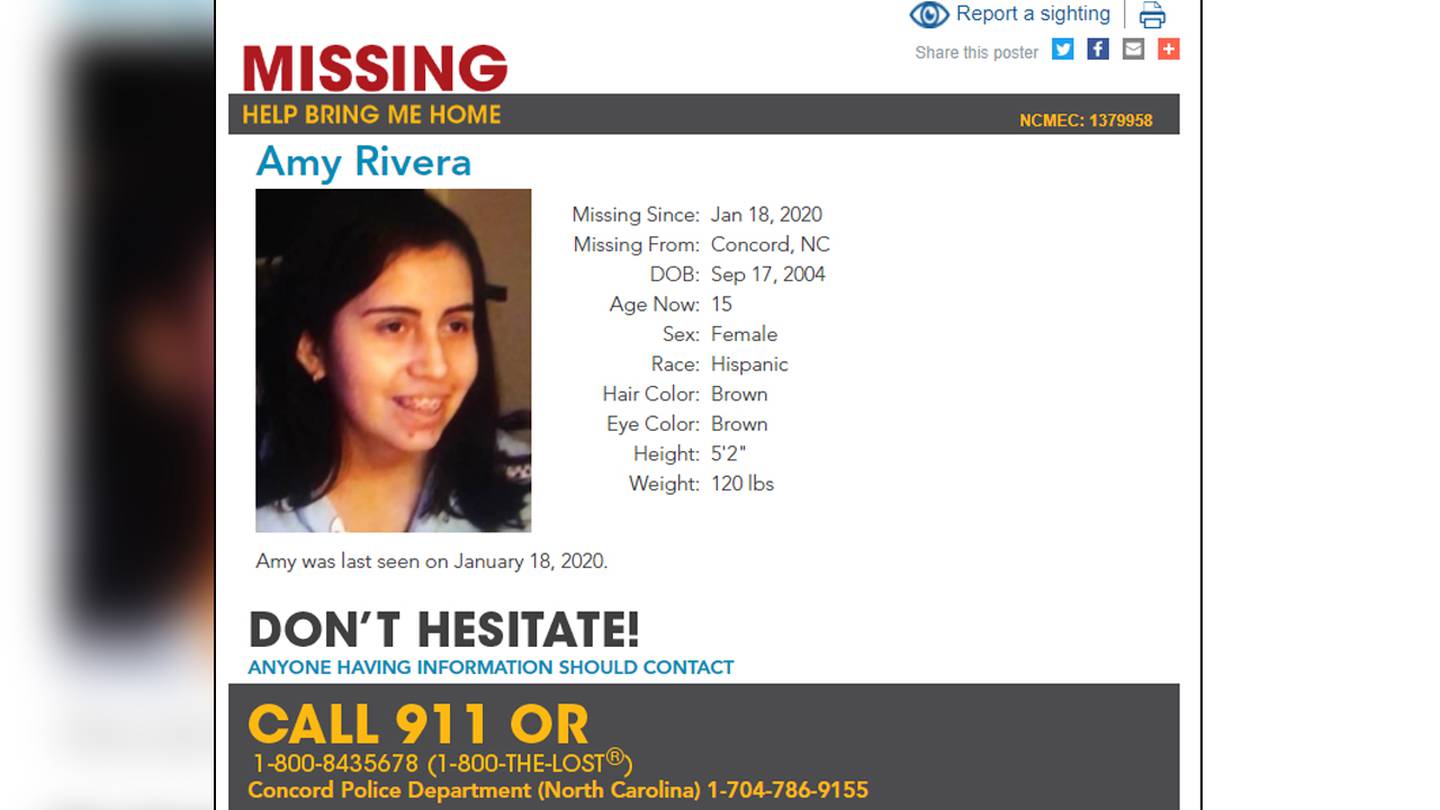 Read more top trending stories on wsoctv.com:
© 2020 Cox Media Group