BURKE COUNTY, N.C. — A man and his 4-month old daughter were killed after being thrown from their car in a horrific crash Wednesday afternoon in Burke County, officials said.
The driver of the vehicle, 21-year-old Cody Myers, died at the hospital, while the baby, Piper Layne Myers, was pronounced dead at the scene.
Another child, 17-month-old Adaline Dawn Hullette, died from her injuries the next day at the hospital.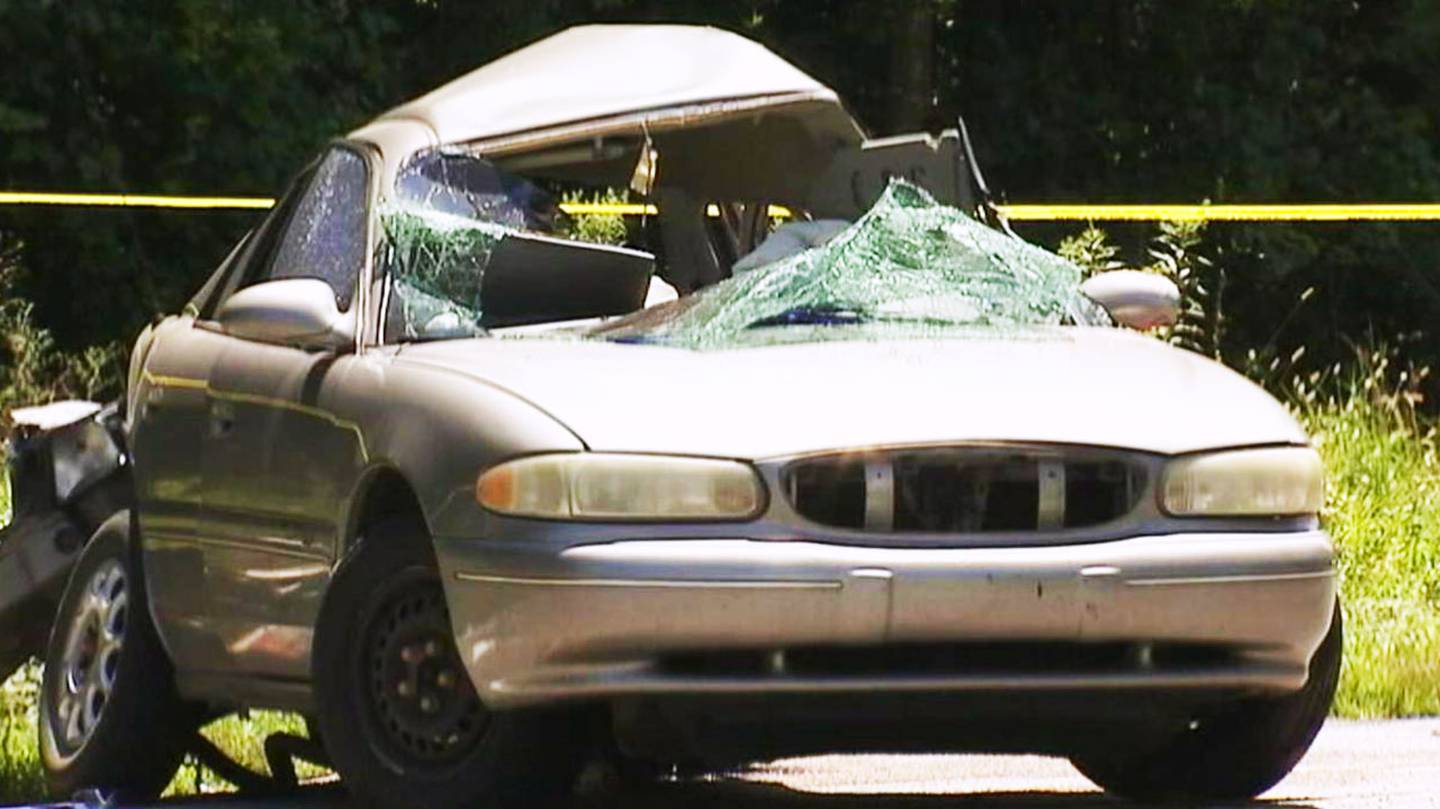 Henry River Road was shut down for hours while troopers investigated.
Police said the children were restrained in car seats, but because of the extensive damage to the car, the seats were thrown from the vehicle.
Troopers said Myers should not have been driving. He had a suspended license and failed to appear in court on five different occasions for a 2016 traffic violation.
Investigators said Myers, driving a Buick Century, crossed the double yellow line and collided with a pickup truck.
Neighbors said Myers' car was traveling well above the speed limit when the crash happened.
"It's bad. It tore me up. My wife she had to go home because it tore us both up," witness Darren Whitson said. "I mean he was flying. There's no way he should be going that fast down this road."
The driver of the pickup truck said he tried to avoid the Buick after it crossed into his lane.
"I barely had time to get over. This is 35 mile per hour speed limit. He was skidding back and forth across the double yellow line," James Abernathy said.
The North Carolina Highway Patrol said speed was a factor.
Authorities are trying to determine why the car seats came out of the vehicle and whether or not they were properly installed.
Read more top trending stories on wsoctv.com:
Cox Media Group