CHARLOTTE, N.C. — Police are investigating two separate crime scenes following an overnight shooting that left a man hospitalized with multiple gunshot wounds.
[IMAGES: CMPD investigating shootout in northwest Charlotte]
Detectives said the shooting happened just after 1 a.m. on Swearngan Road in northwest Charlotte, near Oakdale Road.
Channel 9 crews were first on scene and could see the intersection roped off with crime scene tape as investigators placed dozens of evidence markers in the street near spent shell casings.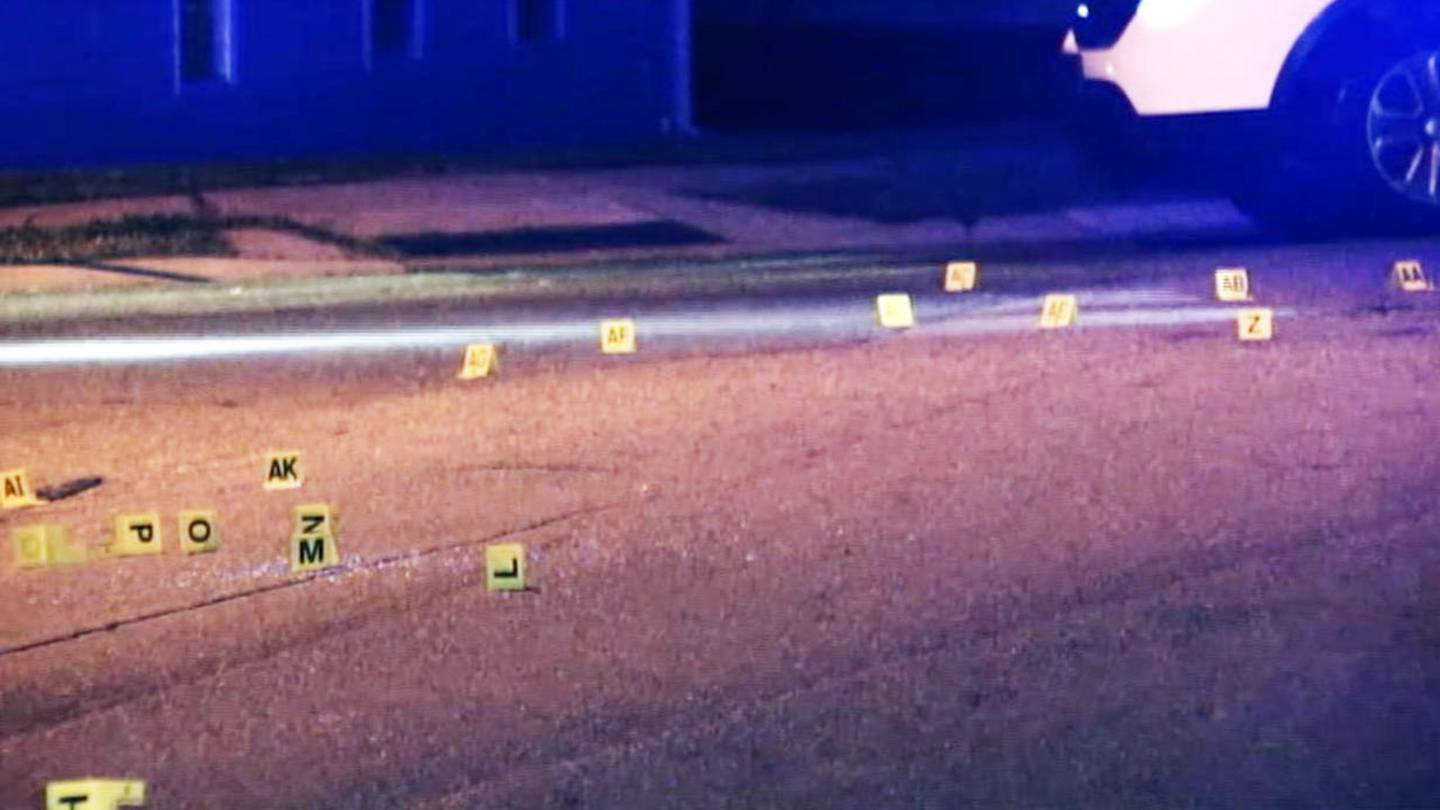 Police said two cars full of people were shooting at each other when a man in one of those vehicles was hit.
We first updated WSOCTV news app users with a notification just before 4:30 a.m. Monday that police were canvassing northwest Charlotte for the shooter.
Download the WSOCTV news app for your smartphone and get updates on this story and other breaking news as they come in.
A friend of the victim drove him to the QT gas station on Brookshire Boulevard and flagged down an officer for help, according to detectives.
The QT's gas pumps were roped off with crime scene tape and Channel 9 crews could see several bullet holes in the driver's side window of a car parked there.
Police said the victim is expected to survive.
Investigators have not released a description of the suspect.
Read more top trending stories on wsoctv.com:
Cox Media Group