JACKSONVILLE, Fla. — A heartbroken Florida father is mourning the loss of his wife and two children after they were killed in a bizarre crash involving an alligator in South Carolina.
[Mom, 2 kids killed in fiery wreck after car hits alligator on I-95 in SC]
Amber Stanley, 24, and her two children, 4-year-old son Jack and 2-year-old daughter Autumn, died after their vehicle hit an alligator early Monday morning on Interstate 95 before crashing into a tree and catching on fire.
Josh Stanley said his wife and their children were on the way to vacation in Myrtle Beach when they hit the 9-foot-long reptile and lost control.
Highway Patrol Lance Cpl. Judd Jones said the alligator was crossing the northbound lanes of I-95 near the Interstate 26 exit when Stanley's Kia Soul hit the animal around 12:50 a.m. Monday.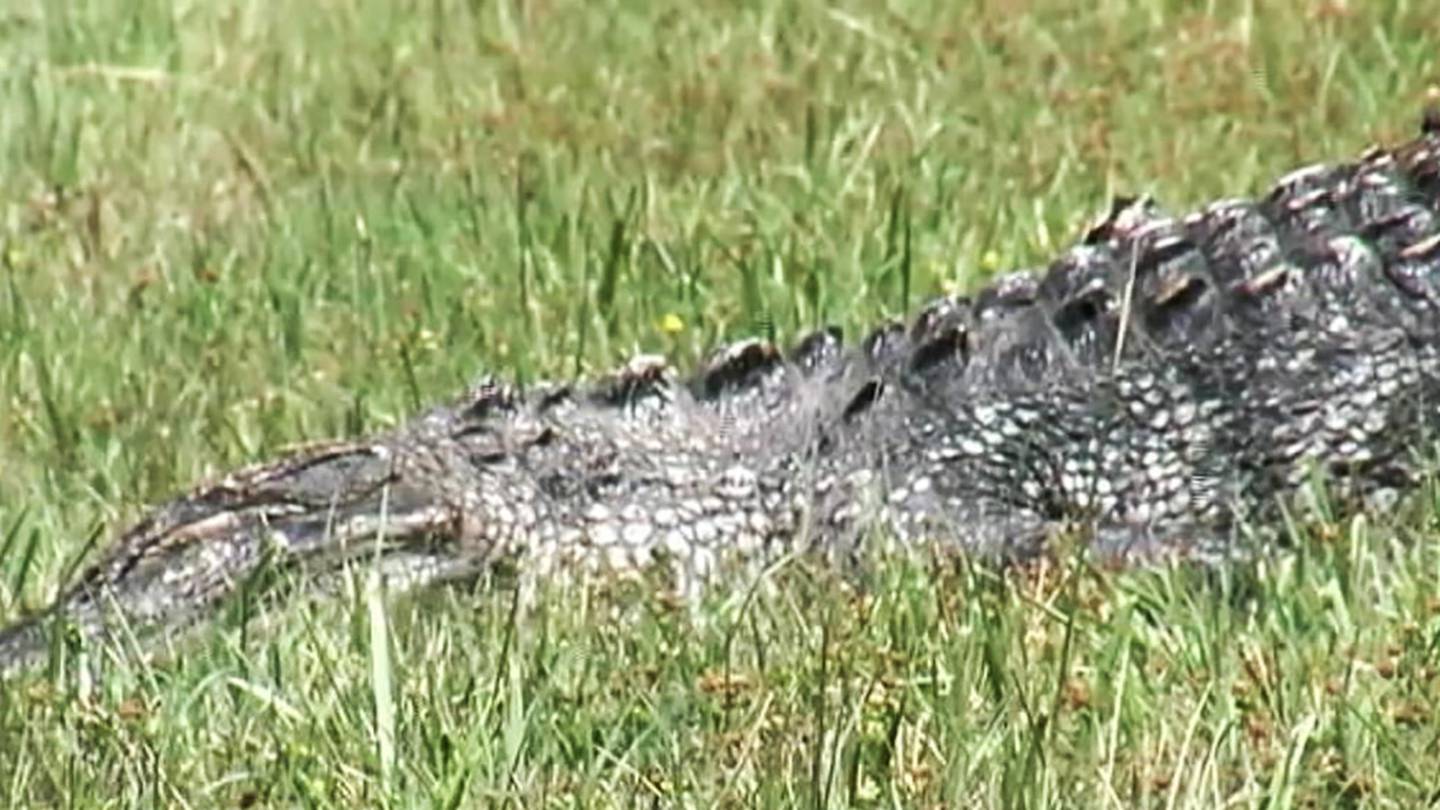 Stanley said he knew something was wrong when his wife didn't answer the phone Monday morning. He said all he has left of his family is memories as he tries to cope with what happened.
"It's nice to think about all the fun we had and stuff, and thinking about them playing on the playground," Stanley said. "Swinging and all the times we had here knowing, you know, we're not gonna do that again."
He said he was out of town for work in Pennsylvania and his family was headed to a weekend getaway in Myrtle Beach.
Stanley said the last time he saw his kids and wife, he hugged them and told them he would miss them while he had to work.
"It's been hard. I mean, I know it happened. I'm still kind of processing though," Stanley said. "I'll be walking around and I'll just, like, see something out of the corner of my eye, I go, 'That's Amber,' and I know it's not, but it's just the first thing my brain goes to. Or, some kids say 'Dad' or something."
Stanley said his wife loved to visit the Jacksonville Zoo and Gardens and said he's working to get a memorial together for the zoo, possibly as soon as Friday.
Read more top trending stories on wsoctv.com:
Cox Media Group