CATAWBA COUNTY, N.C. — Police pulled a puppy from a dumpster in Catawba County after they said the owner admitted to putting it in the canister after he was arrested for a DWI.
The owner, Phillip Christopher, said he was trying to train the puppy from going to the bathroom inside his apartment. He fought back tears Wednesday when he talked with Channel 9.
Daisy May, a 3-month-old pit bull, is currently at an animal shelter.
Christopher kicked the puppy and then threw it into a dumpster, according to an arrest warrant.
"Obviously, we're sad," said Jane Bowers, director at the Catawba Humane Society. "Nobody wants an animal to be abused and go through cases like this."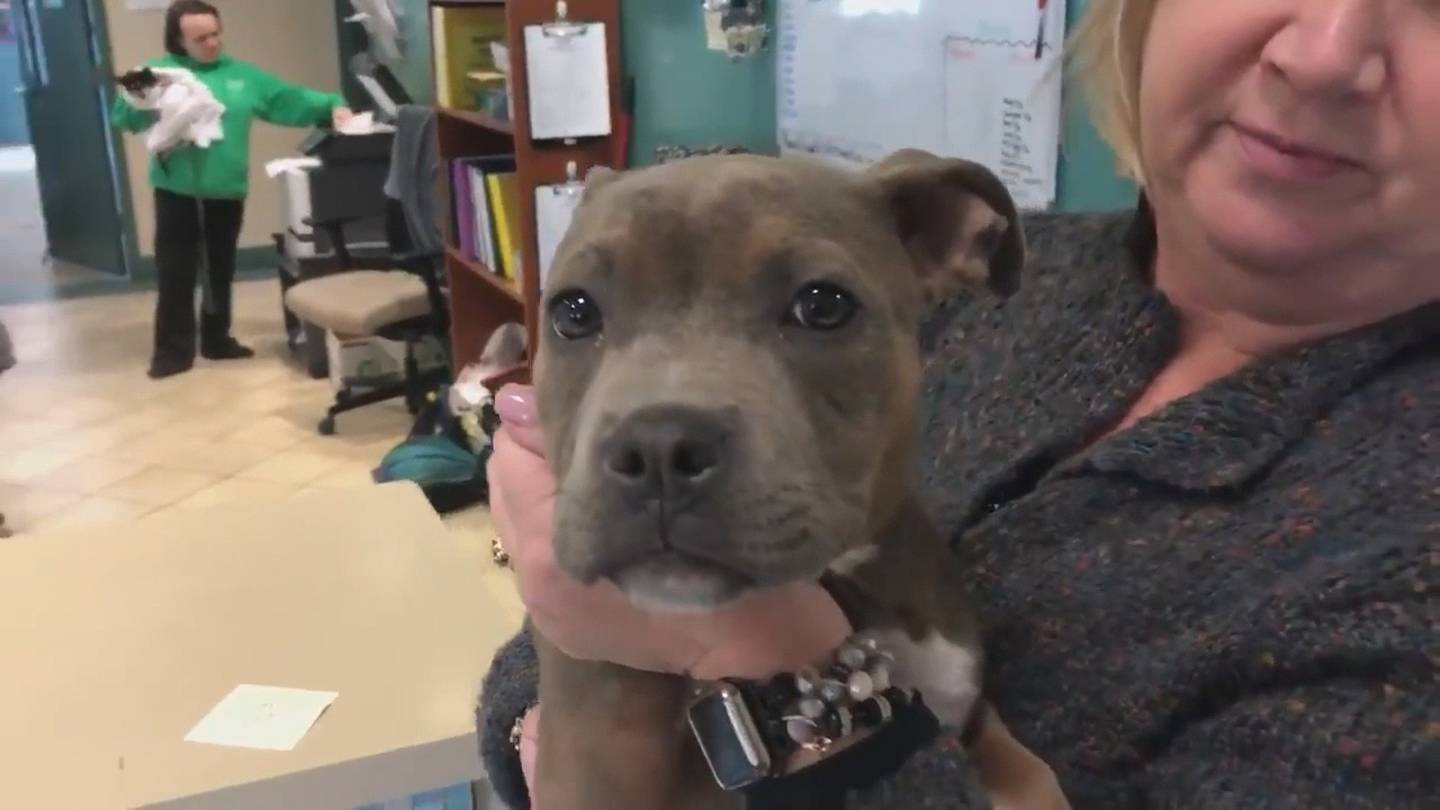 Police said they found out about the dog early Wednesday when a state trooper arrested Christopher with a DWI. The trooper alerted police who found the dog more than three hours later.
Christopher said he didn't place the puppy inside a dumpster but in a trash can outside of his home.
[ALSO READ: NC woman charged with 24 counts of animal cruelty after 22 horses found dead]
"Just popped in the house after I just took her out, and I was, like, 'OK, I'm going to let you lay in it, and I put a pillow in there and put her inside."
Christopher showed Channel 9 the crate and dog food he had bought for the puppy. He told authorities about the location of the dog after his DWI arrest, because he was concerned about the dog's safety. He surrendered Daisy May and hopes she finds a good home.
>> Reading this story in our app? The new "Follow the Lead" feature allows you to tap the blue tag indicated with a '+' to subscribe to alerts on the very latest breaking news updates.
"I surrendered her because she probably needs a better family than what I can offer her, but I didn't do nothing intentionally to hurt that damn dog," Christopher said.
The deputy who found Daisy May is trying to adopt her.
Officials said they hope the 200 dogs at two Catawba County shelters are adopted soon.
Read more top trending stories on wsoctv.com:
© 2020 Cox Media Group