ROCK HILL, S.C. — The man accused of shooting a state trooper during a traffic stop near Rock Hill earlier this month has been indicted on federal weapons charges.
Prosecutors said 27-year-old Willie Wright was a convicted felon and was not legally allowed to possess a gun.
In addition to federal weapons charges, Wright has been charged with attempted murder, possession of a weapon during a violent crime, and possession of a firearm or ammunition by a person convicted of a violent felony.
Wright appeared in court to determine when he would be extradited to York County, but South Carolina bureau reporter Greg Suskin was in the courtroom and said Wright decided he didn't want to go back to York County and fought extradition.
"At this point my client maintains his innocence. They are some pretty steep accusations, and he looks forward to his day in court to refute those accusations," said Wright's lawyer Todd Rutherford.
SLED said Wright was booked into the York County Detention Center.
Officials said Trooper Paul "Alex" Wise tried to stop Wright in Rock Hill for a seat belt violation, but Wright refused to pull over, leading to a brief chase.
When they got to a dead end on India Hook Road, investigators said the suspect plowed into a gate at Camp Caanan,  and then got out of the car and fired at Wise, hitting him. As the suspect took off, Wise fired back, hitting the suspect.
(Wright)
Wise was wearing his body armor at the time of the shooting, South Carolina Department of Public Safety Director Leroy Smith said during a press conference.
Wise told his friend, Clint Walter, two days before the shooting that his bulletproof vest was hot and uncomfortable.
"First thing he said, he goes, 'Eh, it's too hot to be out here in all this body armor,'" Walter said. "I told him, I said, "Don't ever take it off.'"
Prosecutors said Wright fired 10 to 12 times at Wise with a stolen gun loaded with bullets known as "cop killers."
The bullets, which travel twice the speed of a regular round, are referred to as "cop killers" because they can punch right through body armor.
One high-powered bullet hit Wise in the center of his chest.
"It is also important to note the trooper was wearing his body armor, and thank God for the body armor," Smith said. "We believe that the body armor saved his life."
His body armor protected him, but the windshield played a role as well. Officials said the windshield slowed down the bullet likely keeping it from puncturing the trooper's vest.
"I wasn't aware of the existence of these kinds of bullets, and obviously a scary situation," said solicitor Kevin Brackett.
York County Sheriff Kevin Tolson told Suskin that his deputies responded to a shots fired call around 8 p.m., arriving to find the trooper and the suspect shot.
According to officials, Wise was able to hold Wright at the scene until help arrived.
Both were taken to Piedmont Medical Center for treatment. The suspect was later transported to a hospital in Charlotte with a wound to his arm.
(Trooper Wise)
Walter volunteers with Wise at the Bethesda Fire Department, which is south of Rock Hill.
"Immediately, thought I'd lost my buddy," Walter said. "Thought I'd lost a brother."
Walter went to the hospital Sunday night to see his injured friend.
"I just peeked in the room, and he just gave me a thumbs up," Walter said. "So, at least at that point, I knew he knew he was all right."
A few hours after the shooting, Wise took to Facebook to thank his brothers in blue. In the post, he talked about the overwhelming support he's gotten -- adding that it shows him how blessed he is to have his family and friends.
The SCDPS said Wise was released from the hospital Monday morning. When he returns to work, he will be on administrative duties, according to department protocol.
Officials said Wright was released from the hospital Monday afternoon and booked into the Mecklenburg County Jail.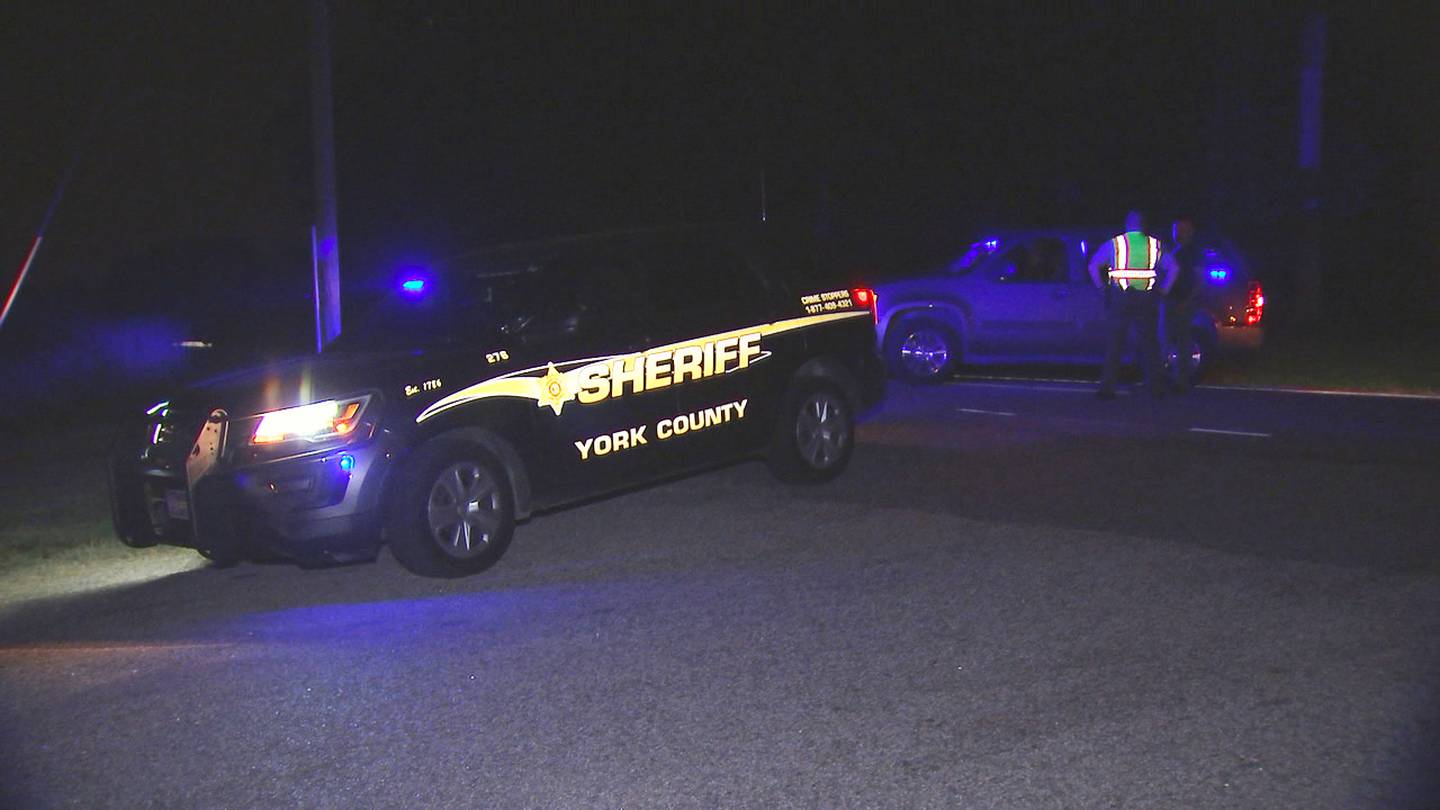 Records show Wright was released from prison Aug. 31, 2018, after being sentenced to six years for attempted murder.
The Mecklenburg County District Attorney's request for a $1 million bond for Wright was approved. Brackett, who will prosecute him said, "In South Carolina I would be asking for no bond under the circumstances of this particular case."
The solicitor has already reached out to South Carolina's governor to request that he contact North Carolina's governor to approve Wright's extradition, so Wright will be sent back to York County.
Wright is facing life in prison without parole if convicted.
SLED said this shooting was the 24th officer-involved shooting in South Carolina this year and the first this year involving a state trooper.
Last year, there were no shootings involving a state trooper.
Cox Media Group