YORK COUNTY, S.C. — Crews had to shut down a road in York County after a crash involving a propane truck Monday afternoon, and cleanup could last the rest of the week.
"I figured it would be cleaned up by now, so I thought, little wreck, but I was wrong," neighbor Buck Warlick said.
McFarland Road is closed from Benfield Road to the roundabout intersection at Gordon Road, Cameron Road and Highway 324, according to the York County Sheriff's Office.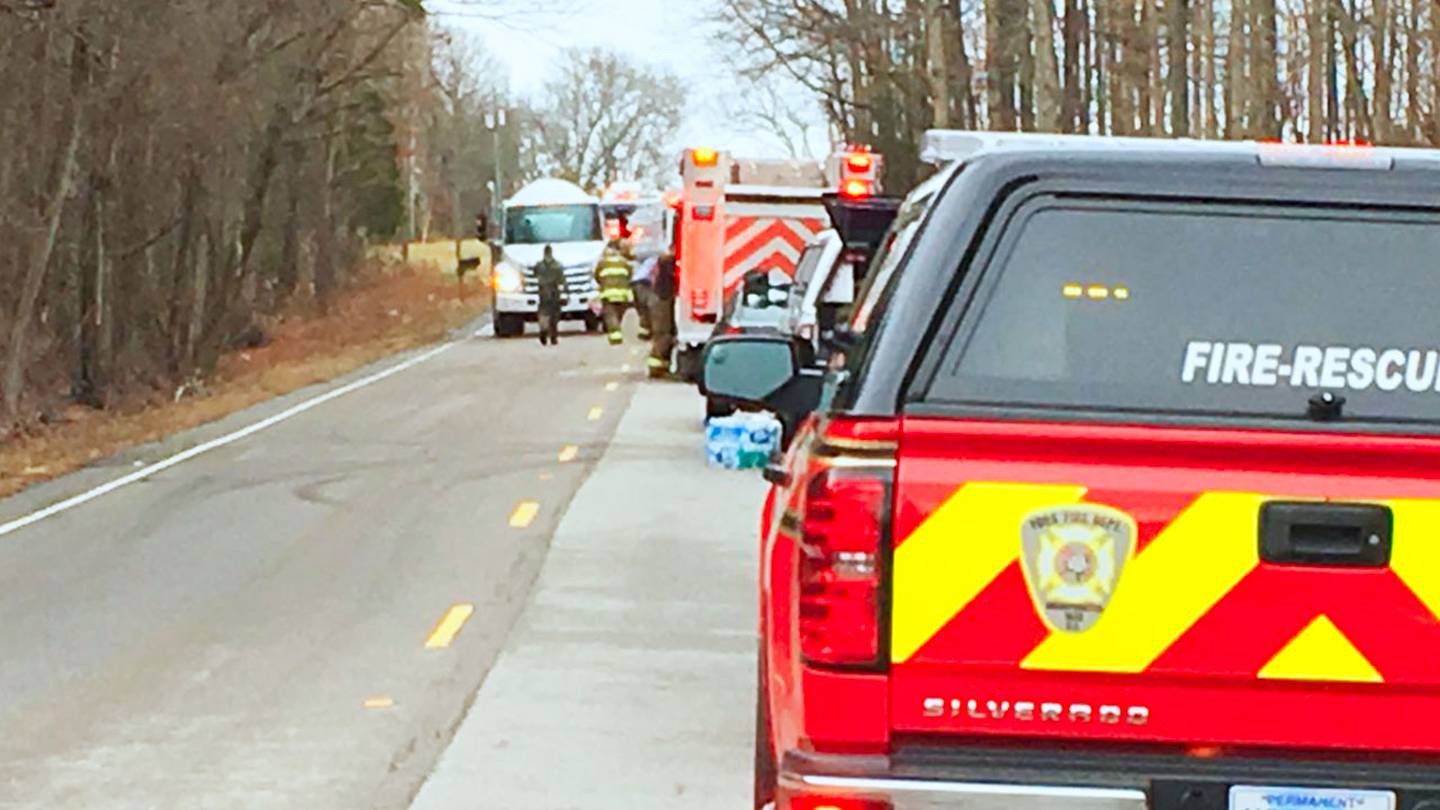 Investigators said the tanker overturned when the driver veered off the road into a culvert. It was hauling 2,500 gallons of liquid propane.
The driver of the propane tanker wasn't hurt in the accident, but he is charged with driving too fast for conditions.
York 1 District Schools have been notified about the closure so that bus routes can be adjusted.
The road was originally set to be reopened a few hours after the crash, but Channel 9 was told the valves that allow the propane to be transferred to another truck were damaged in the crash. County and state emergency officials agreed to just burn off all the propane, which could take four to five days.
Officials said they didn't want to risk towing the tanker away and have it breach, so they thought burning off the gas would be the safest way to get the tanker off the road.
"It would potentially dump over 2,000 gallons of liquid propane, which would convert to a vapor 250 times the size," York County Emergency Management Director Chuck Haynes said.
If that ignited, the explosion could be huge.
Neighbors said they will put up with the detours, the mess and the road closure if it means they're safe.
"I reckon if that's the safest way, then that's the way it needed to be done," Warlick said.
The Department of Health and Environmental Control, Emergency Management, the gas company are on the scene monitoring the burn-off. Volunteers firefighters will also be out at the scene to monitor the flares.
Read more top trending stories on wsoctv.com:
Cox Media Group