CHARLOTTE, N.C. — Channel 9 was there as dozens of people gathered Sunday night in northwest Charlotte to remember three lives lost.
Mourners lit candles and prayed for Isaiah and Iliyah Miller, as well as their mother, Christina Treadway, near their home on Sebastiani Drive.
Police said Treadway killed her two children before killing herself along Interstate 485 earlier this month.
In an exclusive interview, Channel 9 reporter Stephanie Tinoco spoke with Treadway's parents. During the emotional conversation, Al and Patricia Treadway were still in disbelief that their daughter is gone.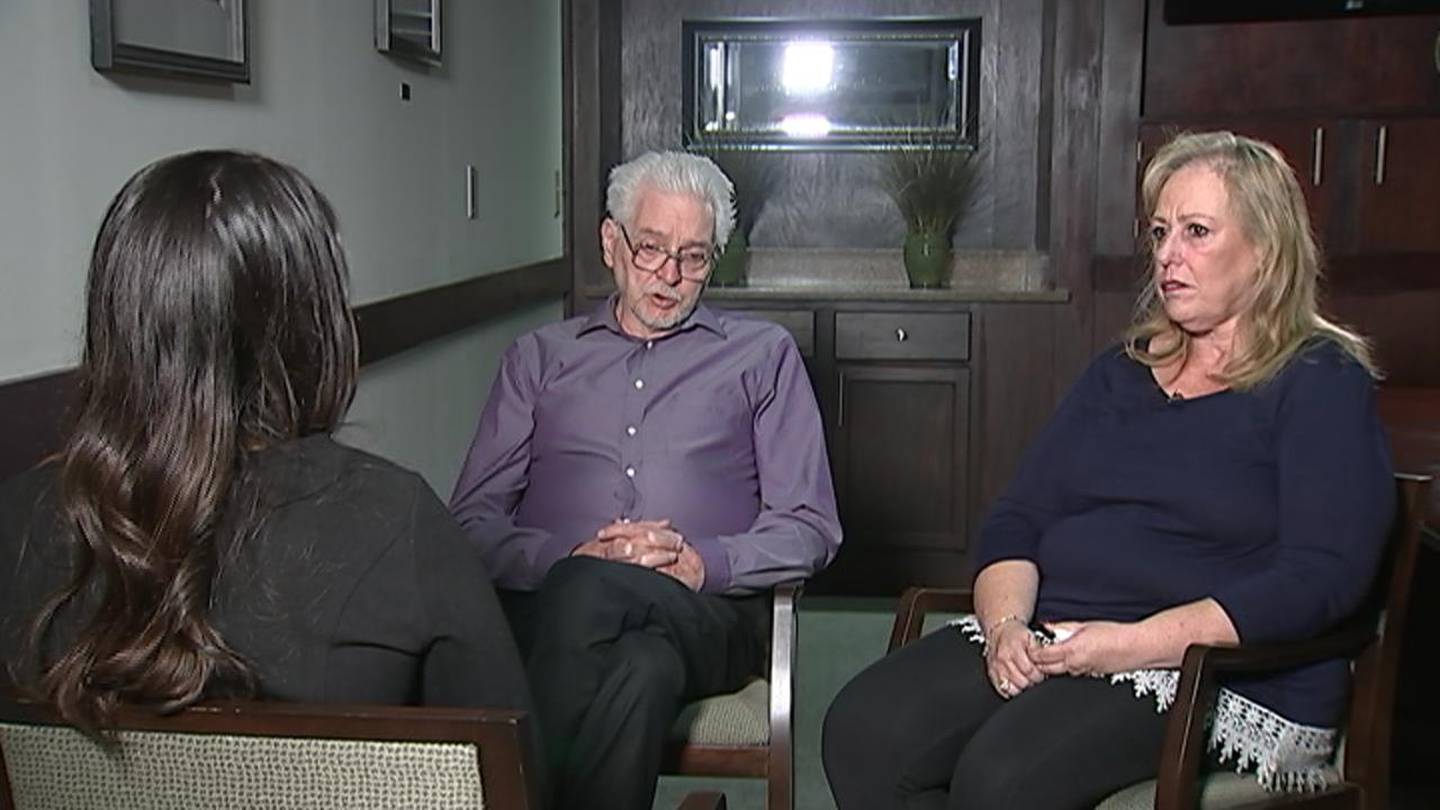 Christina Treadway, 34, killed her two children before jumping off a bridge on Interstate 485, police said.
"She was just a lovely person. She was loved by so many people," Patricia Treadway said. "She's never had a mental problem. We never had a problem with Christina in any shape or form with mental or depression or anything to do with depression at all."
The Treadways told Eyewitness News that their daughter left the family a suicide note on Facebook with instructions to delete the note after reading what she had to say.
"She said she was sorry and to pretend to just forgive her and pretend she was 3,000 miles away happy," Al Treadway said. "Part of the message that she left for us said she couldn't leave her children without a mother and no one else would ever raise her kids. No one."
Investigators are trying to figure out what led to the deaths of Treadway and her two children, 7-year-old Isaiah and 3-year-old Iliyah.
"Iliyah had a lot of what Tina had. She was a primper. She wanted to wear makeup. She'd say, 'Mommy do my makeup' so Christina would do her makeup for her and then they'd snap pictures and things. Isaiah, he was all boy. He was a prankster," Patricia Treadway said.
The Treadways said that their daughter was a singer and aspiring entrepreneur who wanted to start her own business to teach women about makeup and beauty and to encourage them to look and feel confident for job interviews.
Their daughter also had a YouTube channel where she displayed her talents and often featured her children singing.
"When she walked into a room, she lit it up just like her children," her mother said. "Their whole life was so much ahead of them, much like Christina."
"We are devastated. My whole family is devastated and the question right now in everybody's mind is, 'Why?" her father said.
The family said days before the death of their daughter and grandchildren, Christina made plans with her parents to move back to California.
"The plans were already made. We didn't buy the tickets because we hadn't heard from her," her mother said. "If she was hurting that bad, I wish she would have called me that day to let me know."
As investigators work to find out key details leading up to their daughter's death, the Treadways are willing to wait as long as it takes to get those answers.
"I would rather them investigate, and investigate, and investigate and find out exactly what happened, no matter what the result. Rather than just say, 'Oh, she just snapped and jumped off a bridge.'"
Neighbors have set up a small memorial in front of Christina Treadway's home. The family is planning a service for Treadway and her children in California in the coming weeks.
Read more top trending stories on wsoctv.com:
Cox Media Group