KERSHAW COUNTY, S.C. — Surveillance video released by the Kershaw County School District shows the destruction and power from a tornado ripped through a South Carolina high school last weekend.
[ RELATED: 'It's catastrophic': EF-2 tornado with 130 mph winds smashes SC high school ]
It hit North Central High School last Saturday as an EF-2 tornado with 130 mph winds.
The surveillance video shows just how powerful the tornado was.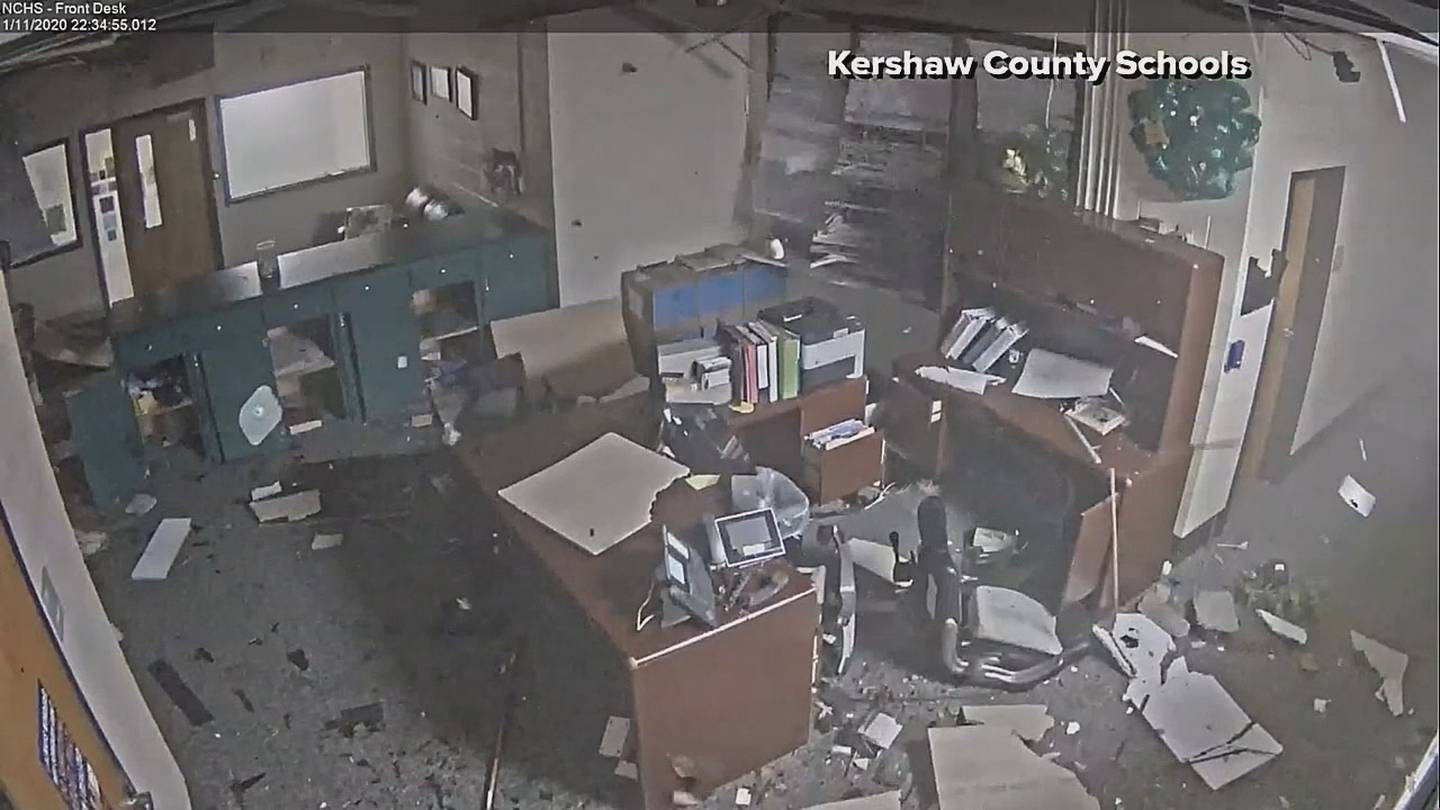 The school office is usually a welcoming place, but not when 130 mph winds are tearing through it. You can see a window blow out, papers flying and ceiling tiles fall to the ground.
In a hallway, you can see wind sucking things down like a vacuum. Then, the camera shakes and ceiling tiles fall.
Within seconds, the hallway is littered with debris.
In the gym, things looked calm at first, but then you see lights begin to flicker on and a bunch of water pour through the ceiling.
The tornado damaged just about every building on North Central's campus and officials told Channel 9′s DaShawn Brown of a fleet of nearly 30 buses, only three can be salvaged.
Thankfully, no one was at the school at the time.
© 2020 Cox Media Group