FREDERICK, Colo. — Investigators who found the body of a pregnant Colorado woman reported missing this week have discovered what they believe are the bodies of her two young daughters.
Searchers on Thursday afternoon found what appear to be the bodies of 4-year-old Bella Watts and 3-year-old Celeste Watts. The remains of their mother, 34-year-old Shanann Watts, were found earlier on property in northern Colorado owned by Anadarko Petroleum Corp.
[Slain Colorado mother painted rosy picture of married life]
[Officials investigate cause of death for Colorado mom, kids]
"As horrible as this outcome is, our role now is to do everything we can to determine exactly what occurred," said John Camper, director of the Colorado Bureau of Investigation.
The father, 33-year-old Christopher Watts, who has ties to North Carolina, is being held without bail on suspicion of killing his wife and daughters.
The three were reported missing on Monday.
The Denver Channel was reporting that law enforcement officials said Christopher Watts, 33, had confessed to killing Shanann Watts and their two daughters.
Authorities said they found the bodies believed to be Shanann Watts and the two children on the property of one of Colorado's largest oil and gas drillers, Anadarko Petroleum Corp. Paystubs show Chris Watts used to work at Anadarko in 2015.
Sources told KMGH-TV the girls were found inside oil and gas tanks, and they believed that was an effort to conceal the smell.
Police said it was Chris Watts' behavior that tipped them off.
Judge Marcelo Kopcow told prosecutors to file formal charges by Monday and set a Tuesday hearing to review the charges with Watts.
Watts didn't speak as he was escorted into the courtroom. He looked down for much of the hearing but made eye contact as the judge reviewed his rights.
Kopcow approved a request by Watts' attorney that police preserve all written notes and notify the defense team before autopsies are performed. Prosecutors said it's not clear when that will happen.
Police said on Twitter early Thursday that Chris Watts will be held at the Weld County Jail for investigation of three counts of first-degree murder and three counts of tampering with evidence.
We first updated WSOCTV news app users with a notification just before 5:30 a.m. Thursday that this heartbreaking story had ties to North Carolina.
Download the WSOCTV news app for your smartphone and get updates on this developing story as they come in.
Police have not released any information about when, where or how Shanann Watts and her daughters were killed, though prosecutors think the three were murdered inside their home.
Chris Watts was ordered held without bail ahead of hearing next week to discuss formal charges.
During the brief court hearing on Thursday as Judge Kopcow considered several requests on preservation of evidence made by Watts' attorney. The attorney left the court without commenting.
District Attorney Michael Rourke said he could not discuss what led authorities to believe the three died in their home.
Shanann and her children were reported missing on Monday after a family friend noticed she hadn't heard from her, according to police in Frederick, about 35 miles north of Denver.
[ >>Read more trending news here ]
Chris Watts spoke previously with The Denver Channel and pleaded for his family's safe return. In that interview, he said his wife's purse, keys and phone were all left at home before she went missing.
"When I came home and then walked in the house, nothing. Vanished. Nothing was here. My kids are my life. I mean, those smiles light up my life," he said in the interview, prior to his arrest.
Chris Watts gave interviews to local and national news stations about his wife's disappearance on Tuesday and Wednesday, asking for his wife to return home with their daughters and saying that if anyone had taken or harmed them, they should come forward.
Chris Watts said his wife returned home about 2 a.m. Monday after a flight for a work trip was delayed.
He said the two had an "emotional conversation" before he left for work a few hours later and that he became concerned after she did not return his calls or texts or that of her friends. He said he came home to an empty house after a friend knocked on the door at noon and got no answer.
He told KMGH-TV about how traumatic it was to spend the night in the family's unusually quiet home and missing telling his daughters to eat their dinner and turning on their bedroom monitors.
"Last night I had every light in the house on. I was hoping that I would just get ran over by the kids running in the door, just barrel-rushing me, but it didn't happen," he said.
The FBI and Colorado Bureau of Investigation are also investigating.
Couple met in North Carolina, married in Charlotte
Shanann Watts was 15 weeks pregnant and was scheduled to find out the gender of her and her husband's third child in a couple of weeks. She was from Moore County, just outside Fayetteville, and attended Pinecrest High School in Southern Pines. Her family still lives in North Carolina.
Chris Lee Watts was born and raised in Cumberland County, North Carolina, according to public records. He went to Pine Forest High School in Fayetteville and graduated in 2003. He met his wife in North Carolina and they moved to Colorado in 2013.
Channel 9 reporter DaShawn Brown obtained a copy of the couple's marriage license, which stated that they were married in Mecklenburg County in 2012.
The pastor who officiated their wedding told Channel 9 their ceremony was in a SouthPark hotel.
In a Facebook video, Shanann once called Chris the best thing that's ever happened to her, saying he stuck with her through medical battles and was lucky to have him.
According to sources, Shanann Watts returned home early Monday morning from a work trip in Arizona. Her husband told police he came home and his wife and their two children were gone.
"Shanann has a schedule and she goes by that schedule and she does not deviate," high school friend Lauren Arnold told ABC affiliate WTVD. Arnold said she moved to Colorado around the same time as Watts.
"The girls are on a schedule," she said. "She has things that she does every day. A dead cell phone is not an option for her. She always has her communication with her."
"There's so many questions that have not been answered. So many what-ifs and things like that. It's really frustrating," Arnold added.
A social media account of Shanann Watts paints a portrait of a happy family.
Shanann Watts often posts photos and videos on Facebook of her family, friends and herself. Her comments are typically upbeat and say how happy she is, whether she's running errands, playing with her kids or promoting a health program.
She posted selfies of her and her husband smiling in restaurants, in front of the ocean on vacation and at their house. On one from May 5, she wrote: "I love this man! He's my ROCK!"
She posted a photo on June 19 of some texts with her husband after sending him a sonogram. He replied that he loved the baby already. She posted: "I love Chris! He's the best dad us girls could ask for."
Her page has photo collages and video slide shows praising Chris Watts for taking care of her and their girls, how their love was growing stronger and how he was why she was brave enough to agree to a third child.
A friend of Shanann's said she never noticed anything wrong between the couple.
Ashley Bell said she became close friends with Shanann Watts after Watts visited Bell's tanning salon two years ago. Bell, her husband, Steve, and their 4-year-old daughter, Liberty, on Thursday added to a memorial of stuffed toys, candles and flowers outside the Watts family home.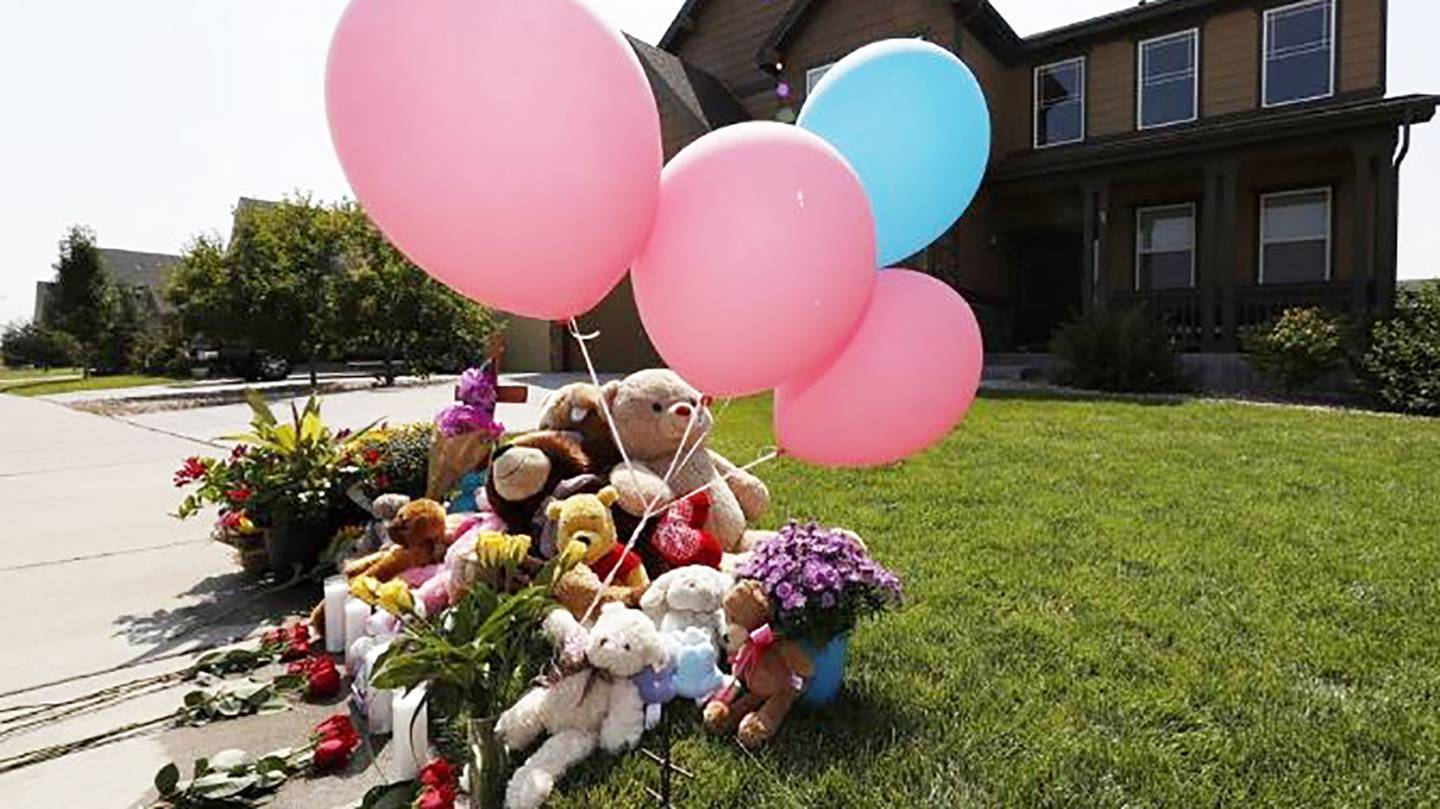 Bell said she had not slept the night before, in disbelief and shock as news spread that Christopher Watts had been arrested. She also got to know him, describing him as a loving father and saying she can't understand it.
Missing woman quickly sold Belmont house
Property records show that Shanann Watts moved to Colorado from North Carolina with her husband around 2012.
Byron Falls, who bought Shanann Watt's house in Belmont, said Thursday that she had been in a hurry to sell and left behind the furniture as part of the sale. Falls said he and his wife bought the house in 2012.
The August 2012 deed shows that Watts signed it while already living in Colorado. Records show that she had bought the home in 2009.
Falls said he didn't meet Watts and that an agent handled the closing for her.
Couple had filed for bankruptcy three years ago
A 2015 bankruptcy filing for the Watts captures a picture of a family caught between a promising future and financial strain.
The June 2015 filing notes that Chris Watts had gotten a job six months earlier as an operator for Anadarko, and paystubs indicate his salary was about $61,500 per year.
Shanann was working at the time in a call center at a children's hospital earning about $18 per hour. Combined, they had earned $90,000 in 2014.
But they also had tens of thousands of dollars in credit card debt, along with some student loans and medical bills -- for a total of $70,000 in unsecured claims on top of a sizable mortgage.
They said their nearly $3,000 mortgage and $600 in monthly car payments formed the bulk of their $4,900 in monthly expenses.
Slain wife, mother had recently visited North Carolina
Shanann Watts had just visited her hometown in North Carolina and a neighbor said she seemed happy.
Her parents' next-door neighbor, Joe Beach, said he had seen Shanann when she visited the neighborhood of modest homes in Aberdeen for three weeks. He thought she went back to Colorado within the last week.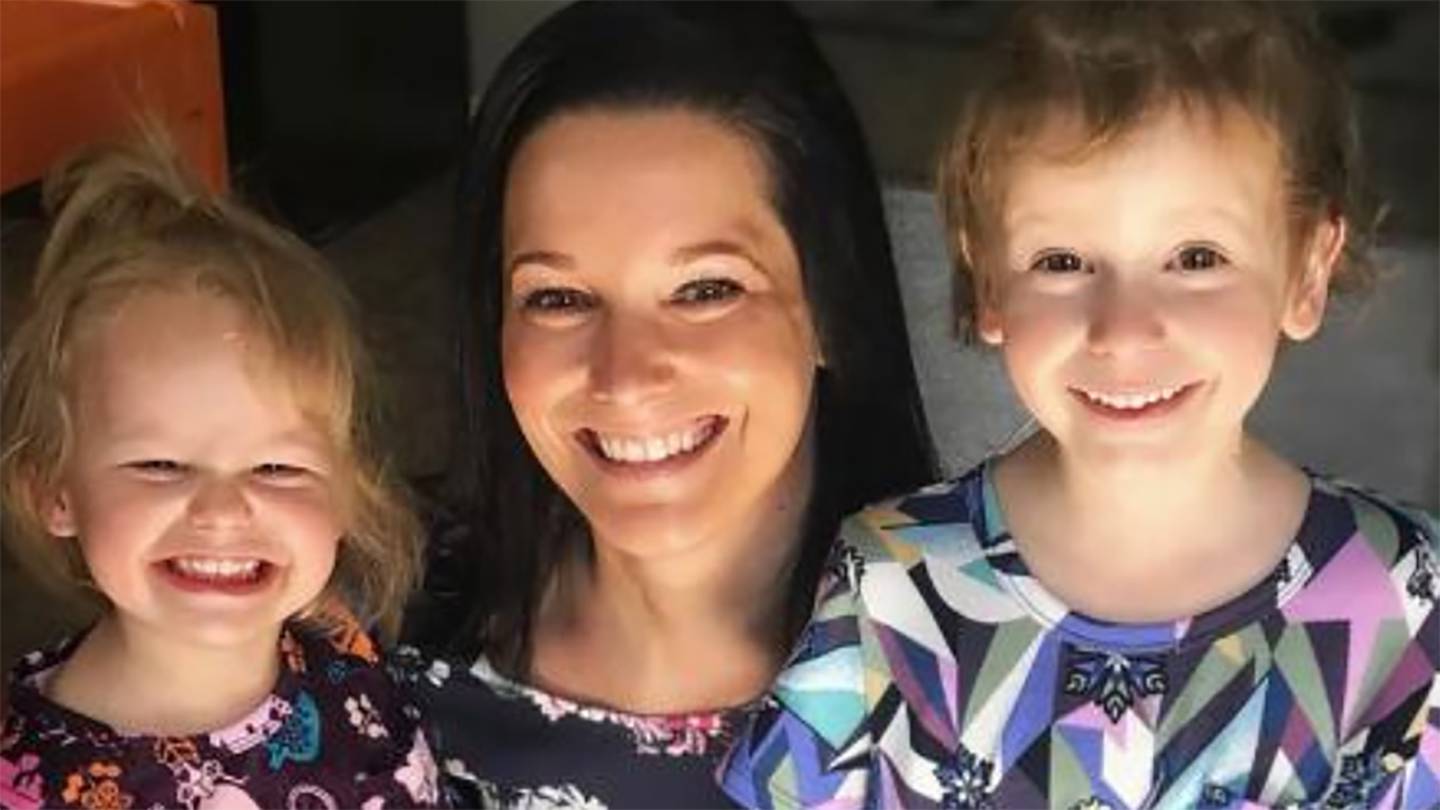 "She was here for about three weeks. I talked her a couple times," he said in a phone interview. "We were talking about general things, about how her two girls were doing and how life was out in Colorado. She didn't give me an indication that there was anything wrong. She seemed pretty happy."
He said he knew her parents well and had known Shanann since she was a teenager. Beach said she was a nice person with two lovely children, both of whom he had seen on their recent visit.
"They were sweet kids. The oldest child was quite talkative for her age," he said.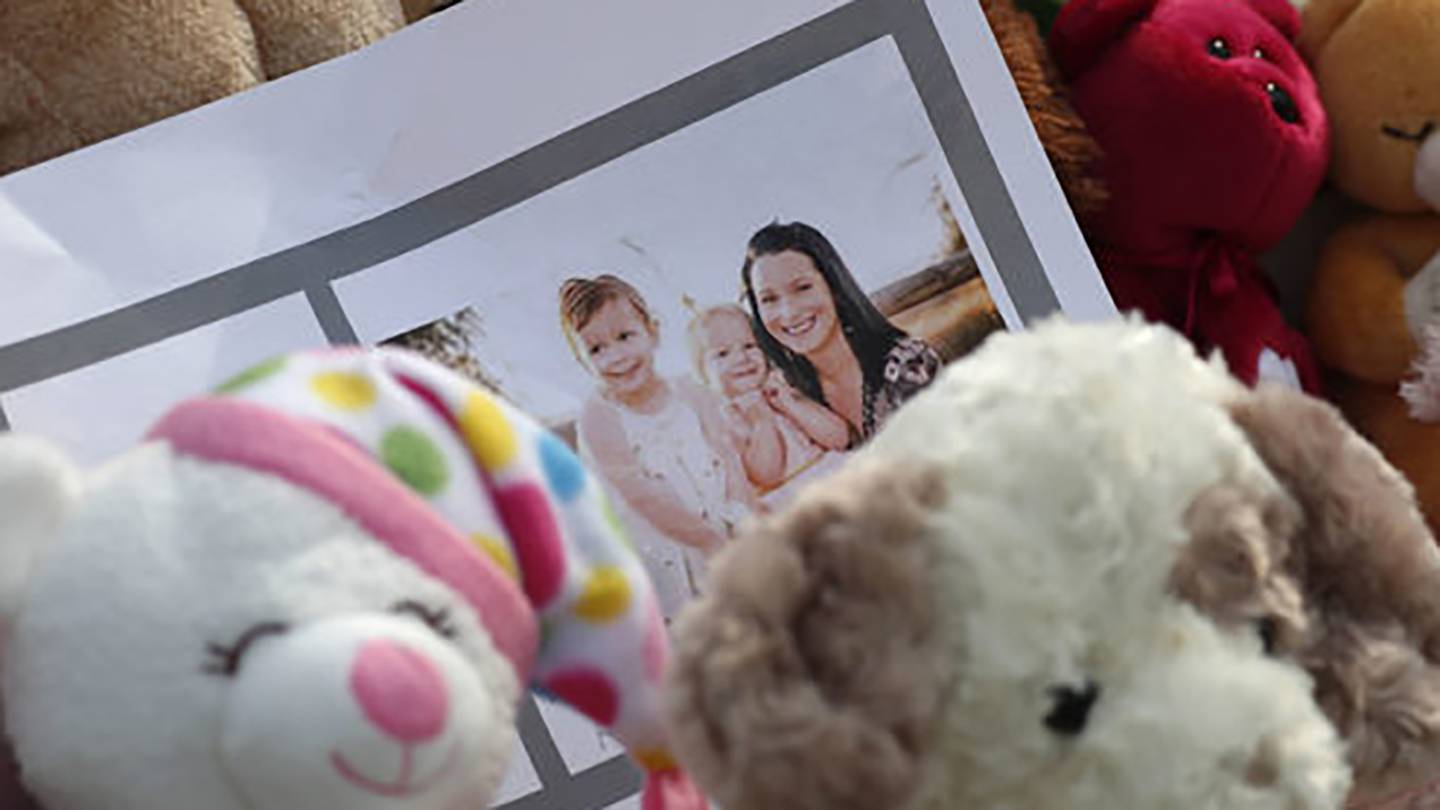 He said he hasn't spoken to her parents since the tragedy, but a neighbor told him they flew to Colorado.
"I'm surprised that it happened," he said. "I wouldn't expect for anything like that to happen. She was good people."
Shanann's father, Frank Rzucek, said on Facebook that the family didn't want to talk to the media.
Read more top trending stories on wsoctv.com:
Associated Press