CHARLOTTE, N.C. - Pilots across the country are raising a major safety concern, claiming that the air that flight crews and passengers breathe on board planes could contain toxic fumes.
Channel 9 cameras captured an emergency scene at Charlotte Douglas International Airport in January 2010 when U.S. Airways crews returning from St. Thomas reported feeling ill.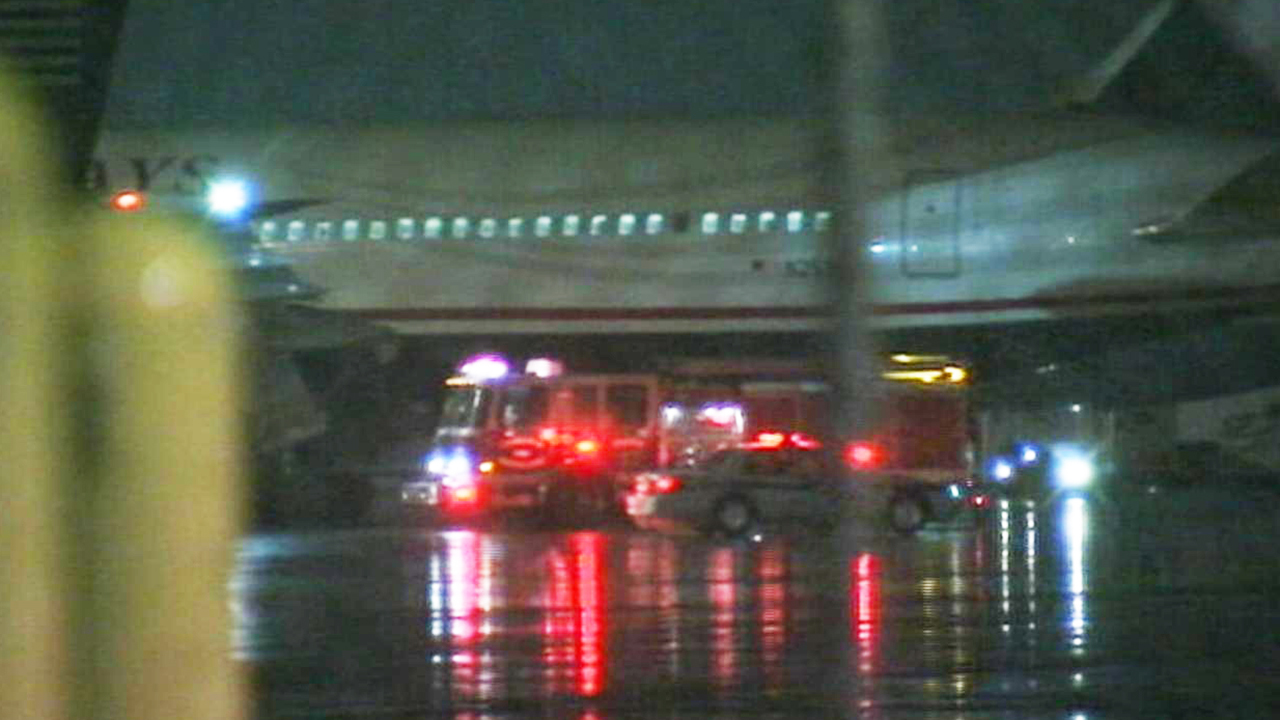 They blamed fumes, potentially poisonous to the nervous system, that had seeped into the plane.
The two pilots on the flight told Channel 9 anchor Allison Latos that the exposure ended their careers.
For the first time, the Allied Pilots Association, the union that represents pilots who fly for American Airlines, is raising alarms. The union claims that most airline employees are not trained to recognize the smell of engine oil.
APA spokesman Capt. Dennis Tajer described the smell as a dirty sock scent.
The air used to pressurize an airplane's cabin is known as "bleed air" because it's bled off from the engine compressor.
Airplane engine oil usually contains a toxic lubricant called tricresyl phosphate, or TCP. A broken seal could leak oil into the engine, allowing toxic fumes into the cabin.
"I can't think of anything more important to our passengers than having pilots that are completely aware of what's going on and not contaminated by a chemical," said Tajer.
The APA told Eyewitness News that American Airlines is not acting on its safety concerns. The union wants the airline to create employee training, establish a specific procedure for what to do if crews encounter engine oil fumes and to install detectors.
Latos asked the Federal Aviation Administration for a list of fume incidents reported on flights to and from Charlotte Douglas from January 2015 to October 2016.
The FAA provided a list of 11, but the reports don't detail the exact cause of each incident. Some specifically mention engine oil, while others simply mention smoke.
Research from Kansas State University in 2015 found that there might be an average of two or three contaminated bleed air events every day across the United States.
American Airlines officials would not speak to Channel 9 on camera, but spokeswoman Katie Cody sent Latos a statement calling cabin odors a priority.
"We take cabin odor issues seriously and have devoted extensive efforts over time, including working with aircraft, engine and auxiliary power unit (APU) manufacturers, to address these types of concerns. This has led to the development of industry-leading maintenance and troubleshooting procedures. Our maintenance teams actively monitor and conduct in-depth inspections whenever a cabin odor event is reported.
"Flight attendants have detailed procedures in their flight attendant in-flight manual, including an odor in cabin chart and fume/odor category identification chart. Flight attendants are instructed to use their charts when relaying odor issues to the flight crew to help in decision making. Cabin odors are a priority for American's leadership team at the highest level of the organization. We will continue to apply our industry leading techniques and monitor all scientific, engineering and medical resources available. It cannot be emphasized enough that the health and welfare of our crews and customers continues to be our top priority."
The airline wouldn't explain those techniques, calling them proprietary information.
Meanwhile, researchers at the University of Washington are studying blood samples from hundreds of passengers and flight crews.
"Many, many pilots we've talked to and crew members and some passengers have experienced tremors, headaches, loss of short-term memory," said Dr. Clem Furlong.
Furlong is developing a blood test to diagnose engine oil fume exposure. He hopes that tests in a lab will prompt the airline industry to take the issue seriously and increase safety in the skies.
Eyewitness News contacted North Carolina Rep. Mark Meadows, who is a member of the subcommittee on aviation. His office said the issue hasn't come up and that Meadows has not done work with it firsthand.
Channel 9 asked if Meadows plans to in light of pilots' concerns, but is still waiting for a response.