LINCOLN COUNTY, N.C. — Local law enforcement went out of their way this week to help a 9-year-old boy feel like he was part of their family, making him an honorary detective.
When the Lincoln County Sheriff's Office heard about Landen Johnson's fascination with law enforcement and crime scene investigations, it quickly jumped into action.
[ALSO READ: Boy battling tumor becomes honorary policeman]
"It's really touching to everybody's heart to see this person that had the passion for law enforcement," said Det. Dylan Houser. "Just to see his excitement from the very moment that he got here."
Landen has a rare form of dwarfism that affects only one in every 4 million births. His specific form of primordial dwarfism is ligase IV deficiency, which affects the immune system.
Unlike other types of dwarfism, his body is perfectly proportionate.
The police badge alone is almost as long as his arm, but there's no question he belongs in uniform.
"He would put on his outfit and investigate around the house," said Landen's dad Luke.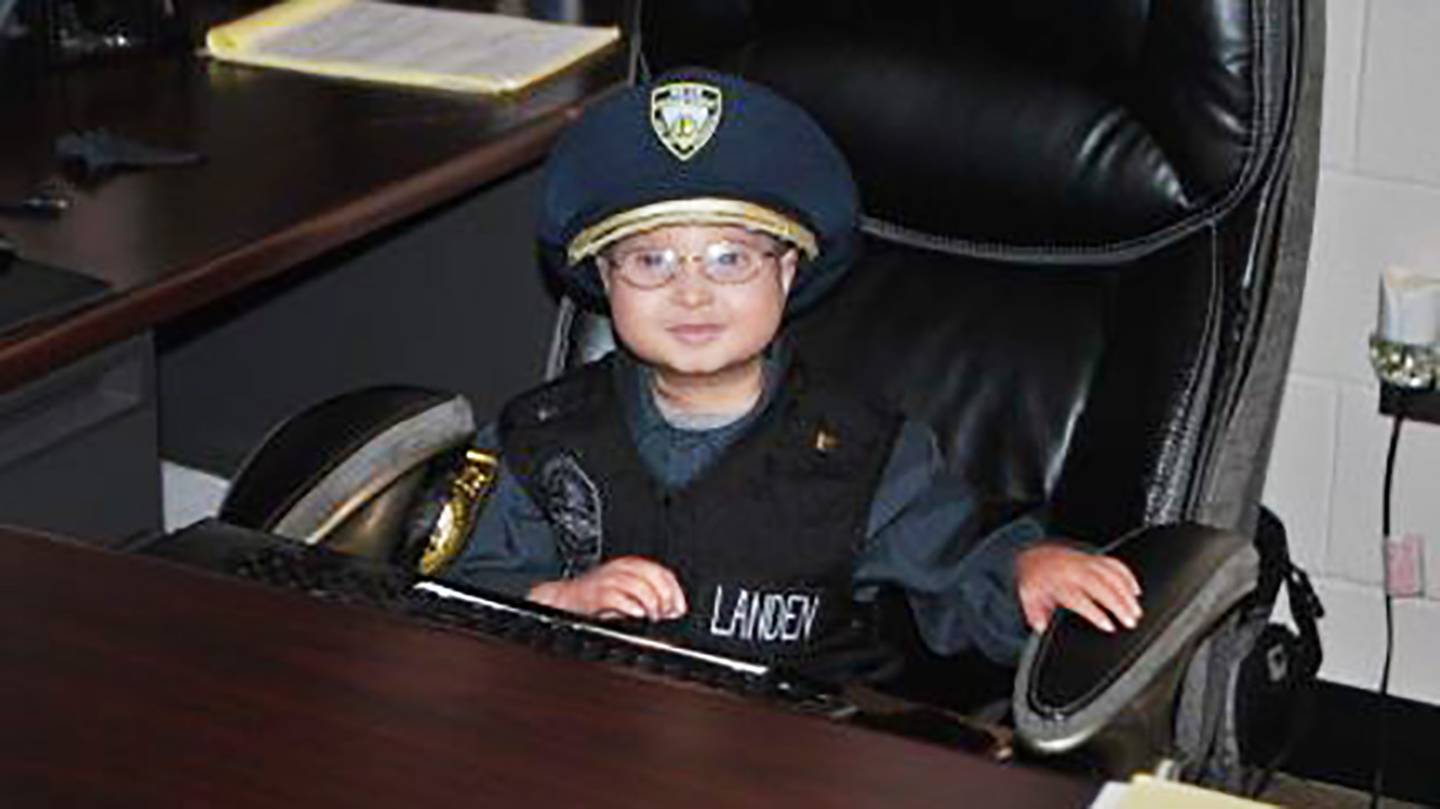 On Tuesday, the Sheriff's Office promoted Landen to the rank of honorary detective. According to a release, Detective Landen began his day filling out some paperwork in his new office when he was dispatched to a breaking and entering crime scene set up at the Lincoln County Sheriff's Office.
Landen examined the scene, took photographs, marked items for evidence, conducted measurements, and collected fingerprints and DNA samples. He was able to collect enough evidence at the scene to determine who the suspect was and was then able to find and arrest the culprit.
"Fun to play police officer," said Landen. 'I rode in a police car."
But Landen wasn't done.
He was then dispatched to a drone operation where he got to operate the Sheriff's Office drone to conduct a surveillance operation, before inspecting the Sheriff's Office special operations fleet.
At the end of the day, Landen was presented with his honorary detective shirt, nameplate and crime scene kit so that he can continue his investigations.
His day on the job wrapped up over lunch with all of his new detective co-workers.
In the release, The Lincoln County Sheriff's Office said it "would like to thank Honorary Detective Landen Johnson for his hard work and dedication."
Luke said the day made his son's whole year.
"They really blew us away," he said.
[LINK: Read more about Landen's journey]
Two years ago, Landen had a critical bone marrow transplant. Channel 9 first told you about his need for the transplant in 2017.
[REALTED: Benefit to be held for local boy born with rare disorder]
Only about a dozen people in the world have primordial dwarfism, and Landen needed treatments to boost his immune system.
The transplant helps his body fight off disease.
"He got to be a normal little boy and not have to worry about everything he has to go through," said Luke.
Doctors say Landen may never grow much bigger than he is now, but for one day he was larger than life.
Cox Media Group