MATTHEWS, N.C. — Two months after a state trooper was paralyzed in a crash in Charlotte, motorcycle riders are helping him recover.
[ [ALSO READ: Paralyzed trooper sees 'overwhelming' support as rehab begins in Atlanta] ]
Bikers gathered at the zMAX Dragway in Concord Sunday morning, and then police escorted them to Matthews.
"Motorcyclists are a family," rider Kim McCrary said. "You may be a stranger one minute and you are my best friend, and we take care of each other."
The ride was all for Trooper Christopher Wooten, who was chasing a suspect on his motorcycle when a car hit him in July.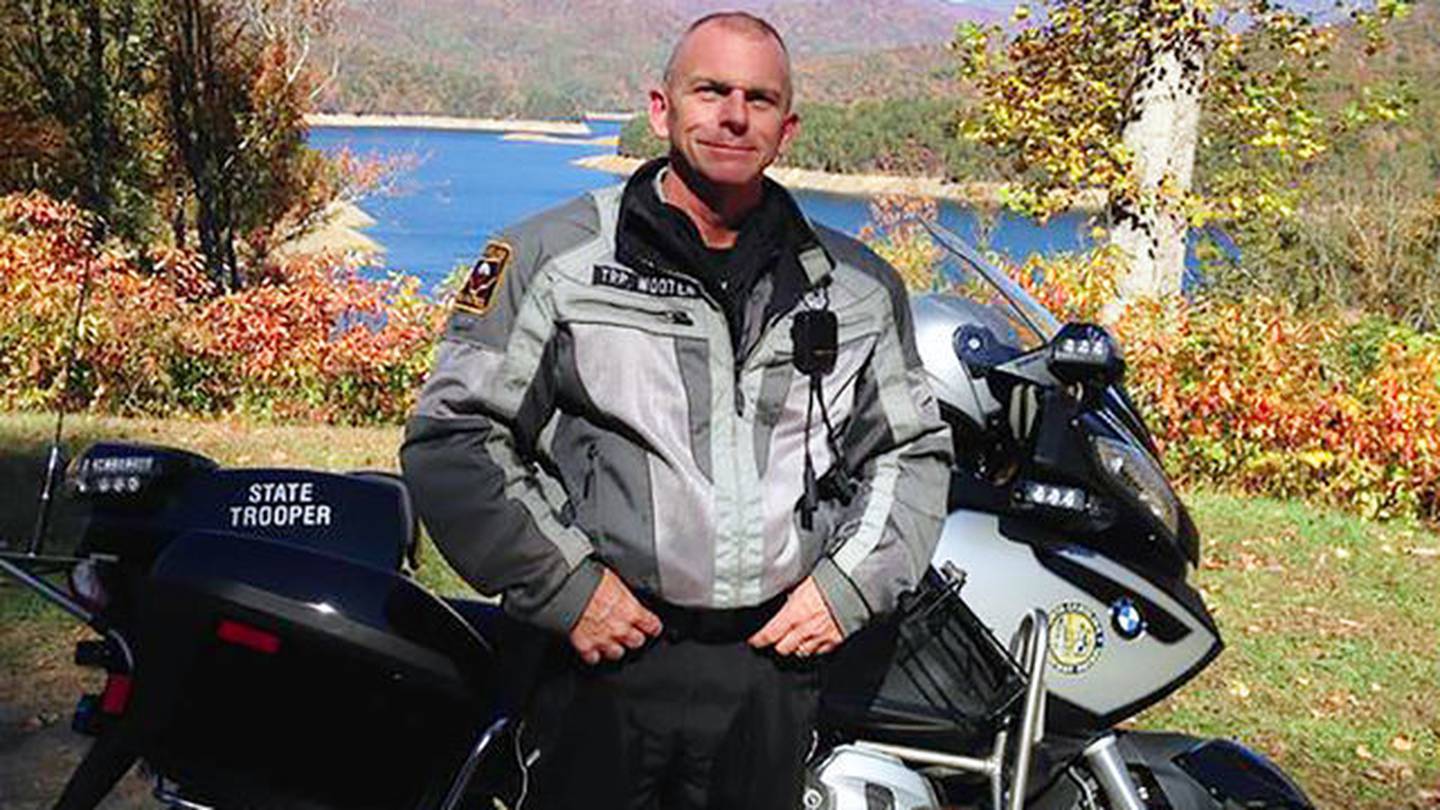 (Christopher Wooten)
Bikers set up Sunday morning's benefit ride because they said they share a type of brotherhood with Wooten.
"A lot of riders are former police or military, so they understand the feeling of losing somebody and I just think that this is just a small thing in the big picture. I mean, he is gonna need assistance for quite a while," rider and organizer Cathy Cohn said. "You take a risk being in law enforcement, but being on two wheels makes it 10 times harder."
All the money from Sunday's ride is going straight to Wooten and his family.
Cox Media Group