CHARLOTTE, N.C. — Authorities said a pregnant woman found dead in York County was strangled to death by her boyfriend in Charlotte before being left on the side of a road.
Mahmood Bhatti, 28, was in court for the second straight day Friday where he was given a court-appointed attorney after some confusion about the matter Thursday.
Charlotte-Mecklenburg police arrested Bhatti and charged him with the murder of Natalie Merrick and her unborn child.
Bhatti was arrested following a joint investigation with the York County Sheriff's Office.
Bhatti's defense attorney, Dean Loven, said that his client still loves Merrick and asked the public to keep an open mind in the case.
"His story will not be heard for some time. And this is true of Mr. Bhatti or anyone else accused of a crime. It's important to remember that only one side is being heard at this time," Loven said.
Channel 9 learned that Merrick's mother had reported her missing on Friday, the day after deputies in York County found a woman's body on the side of Dobys Bridge Road in Fort Mill.
The coroner completed an autopsy of the woman and determined that she was pregnant when she was killed.
"At that point, detectives realized it was the same person," said CMPD Capt. Chris Dozier.
[RELATED: Deputies seek help in identifying woman found near creek near Lancaster County line]
During the investigation, detectives determined that Merrick was killed somewhere else and that her body was dumped on the side of the road.
On Oct. 20, CMPD responded to a missing persons call on Via Romano Drive in Charlotte -- the last known address for Merrick, 23.
Detectives were then able to determine that the body found in Fort Mill was Merrick.
On Oct. 24, investigators determined that the crime took place in Charlotte and developed Bhatti as the suspect.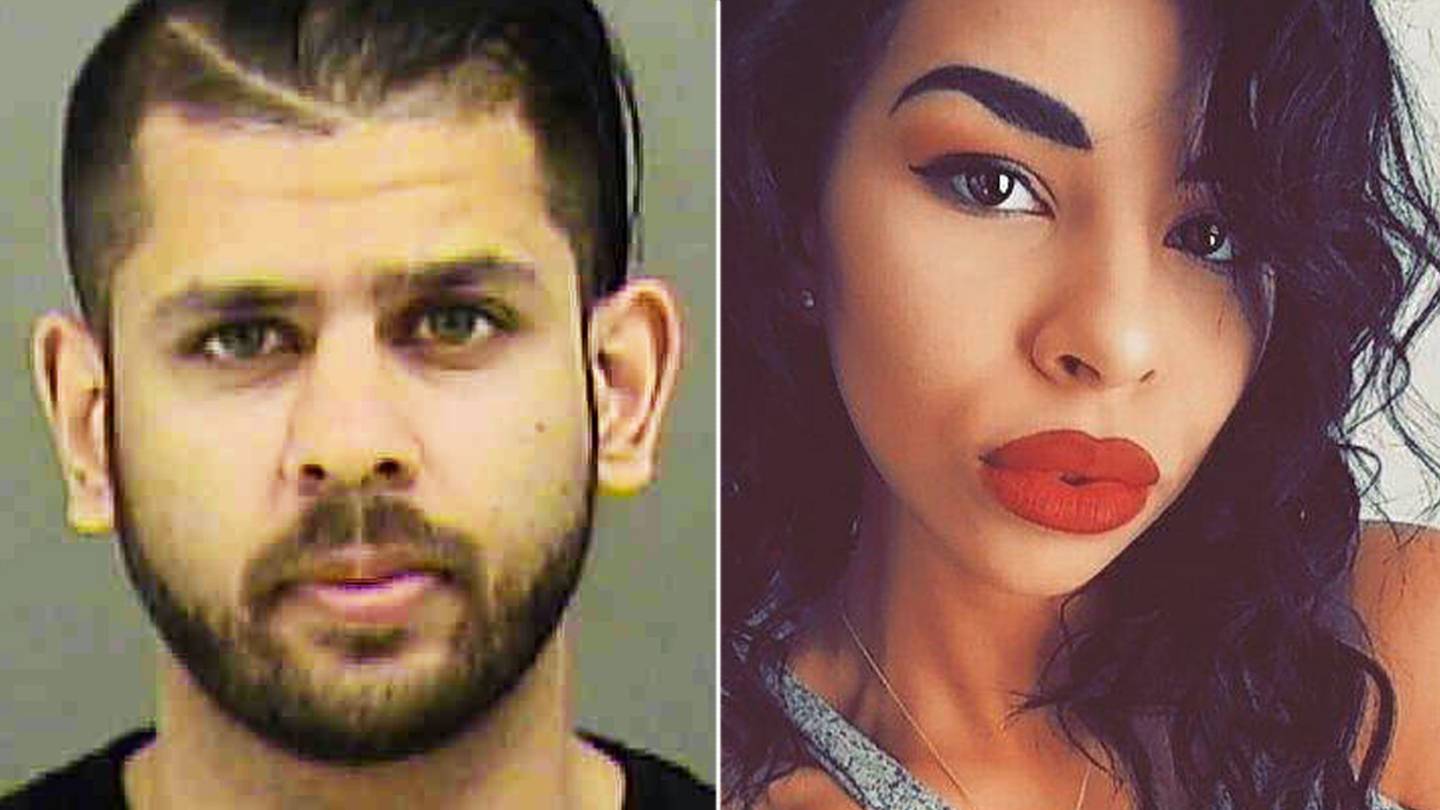 Merrick's neighbors have been leaving flowers, candles and stuffed animals outside Merrick's home in south Charlotte.
"My heart goes out to toddler. She's lost both parents now," said neighbor Tamela Penn.
"I've seen the police over there several times before but I never knew what the situation was," neighbor Barbara Richmond said.
Police said Bhatti and Merrick were in a long-term relationship and had a child together.
"He has not given a statement to police. He has requested an attorney," Dozier said.
Detectives are also trying to determine a motive in the case.
Jordon Wright was best friends with Merrick when they lived in the Atlanta area and said everyone always wanted to be with her.
"Natalie was the life of the party," Wright said. "She was one of the (happiest) people that you could ever meet. Why would someone take someone so beautiful and so free-spirited away from this Earth, away from her children?"
"He looked like he's the type of person that could do something like this," Richmond said. "I don't know, maybe it was jealousy or spite, but whatever it is, she didn't deserve it."
In August, Bhatti was arrested for assaulting Merrick.
The investigation is ongoing.
Read more top trending stories on wsoctv.com:
Cox Media Group