ROWAN COUNTY, N.C. — Rowan County sheriff deputies have arrested a convicted felon accused of scheming to ship thousands of dollars of marijuana from California to North Carolina.
Deputies said they got a tip from the Salisbury-Rowan Crime Stoppers that a shipment of marijuana was being delivered to a home along U.S. 601 Highway in Salisbury.
[ ALSO READ: Police arrest 2 men, seize more than $4K after north Charlotte drug investigation ]
Officials said investigators set up surveillance around the area and after the package was delivered, they obtained a search warrant for the house.
While watching the house, deputies saw 40-year-old Michael Miller enter the house, walk out with the package and put it in his car.
When Miller tried to leave, deputies stopped him and executed a search warrant. In the package, they found 10 packages of high grade marijuana weighing over 10 pounds.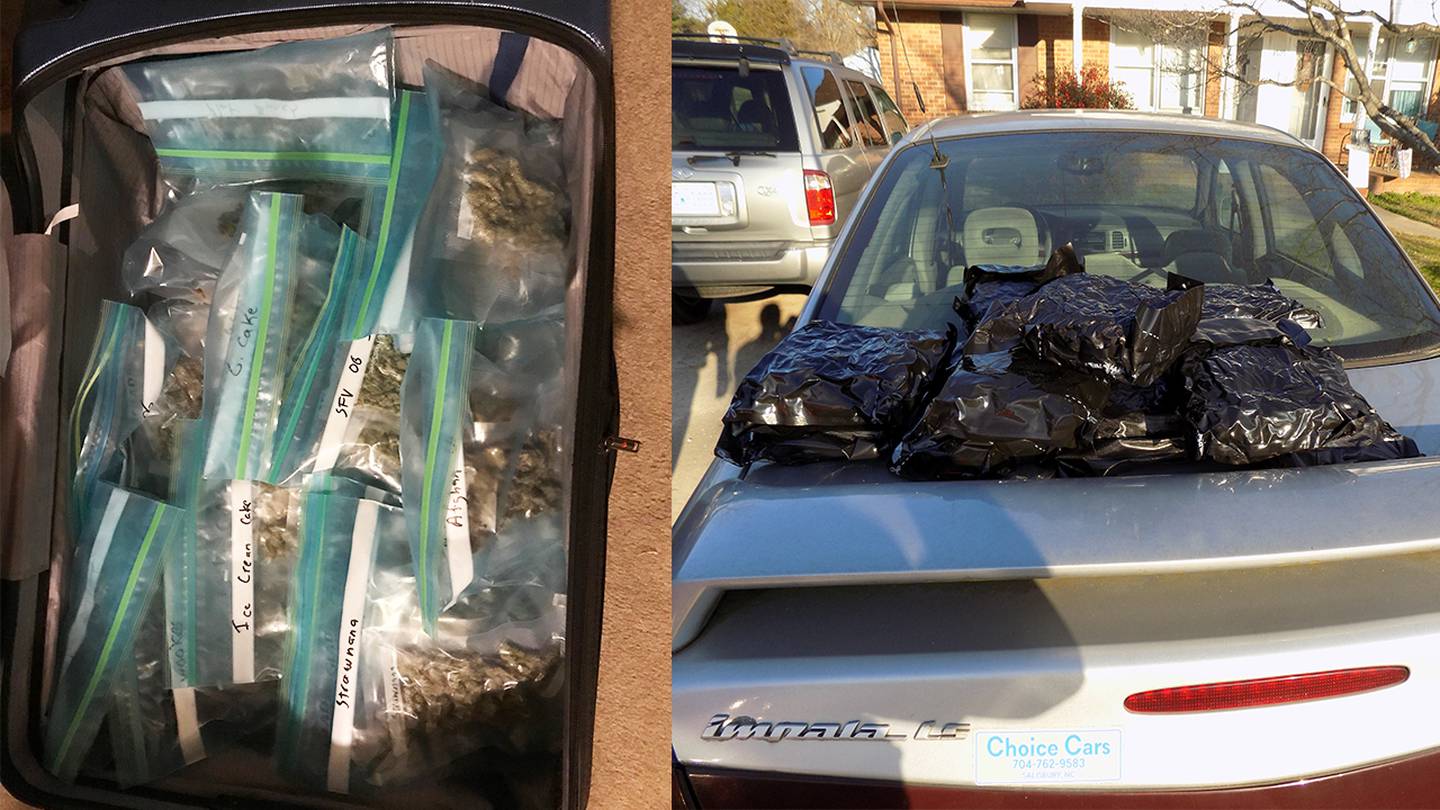 After arresting Miller, authorities searched the house and found evidence of a large scale distribution of marijuana and THC vape pens. Deputies seized more than four pounds of high grade marijuana, near 2,000 grams of THC vape pen cartridges, drug packaging paraphernalia and an AR-15 assault rifle from the house.
The total value of the marijuana and THC was over $60,000.
During the investigation, it was revealed that Miller was having several packages of marijuana shipped from California to as many as four different North Carolina addresses.
Miller was charged with two counts of trafficking marijuana, felony maintaining a dwelling/vehicle and possession of drug paraphernalia.
He was previously convicted on charges of possession with intent to distribute marijuana and felony maintaining a dwelling/vehicle as well as several misdemeanor charges. Because of this, authorities said Miller is not allowed to have a gun.
Officials said the U.S. Attorney's Office will be reviewing the case for possible federal charges. Additional charges against Miller are pending.
This is an ongoing investigation. Check back with wsoctv.com for more information.
Read more top trending stories on wsoctv.com:
© 2020 Cox Media Group