CHESTER COUNTY, S.C. — Deputies have identified a burned body that was found in a ditch last month in Chester County.
They said Melissa I. Whitis, 31, was found dead on Sept. 20 on Lizzie Melton Road near Old Richburg Road. Her body had been burned and dumped in a ditch.
Officials said Whitis is from Kentucky and has no ties to the area, but she was last seen alive on Sept. 17 near Interstate 40 in Davie County, wearing yellow pants, a gray coat, and a knee brace, with her hair pulled up in a knit cap.
The Chester County Sheriff's Office said it is using every resource available to get answers and is requesting the public's help to find out what happened to Whitis.
Channel 9 was there when the South Carolina Law Enforcement Division arrived at the scene last month.
Whitis had several distinctive tattoos, which deputies used to identify her.
She had a couple tattoos on her face, including the word "Loyal" over her right eye, five five-pointed stars in a crescent shape pattern under her right eye, a heart under her left eye and a five-pointed star on the right side of her neck.
Deputies said she also had the word "Blessing" tattooed on her stomach, "SEXY" on her right thigh and the names "Ethan" and "Emily" on her right foot.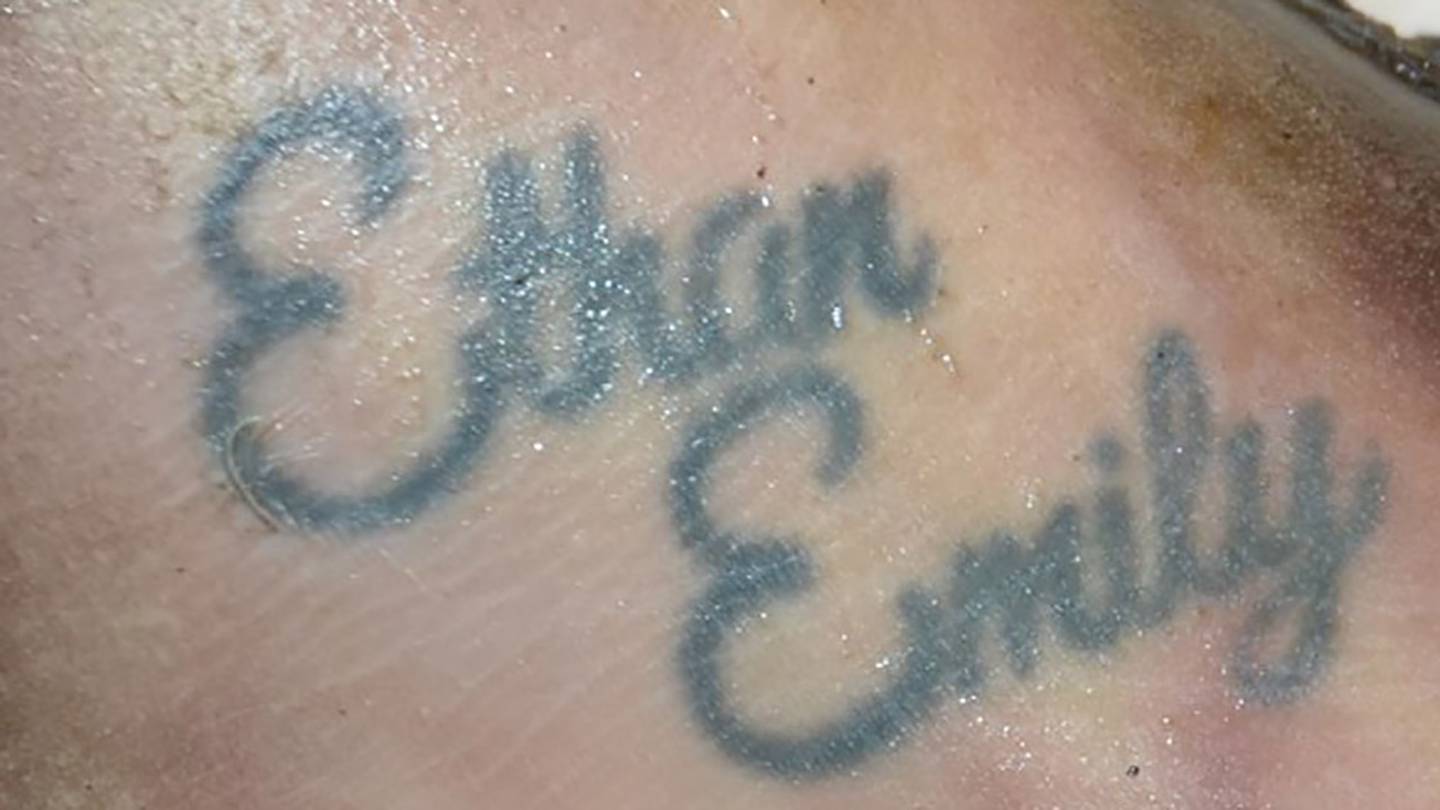 She also had a medical condition that required a medical device, which had been placed in her cranium, according to the sheriff's office.
Her official cause of death has not yet been released.
Anyone with information about Whitis or anyone who came in contact with her on Sept. 17 is asked to call the Sheriff's Office 803-581-5131.
This is an ongoing investigation. Check back with wsoctv.com for more information. 
Cox Media Group