LANCASTER COUNTY, S.C. — Family and friends held a candlelight vigil Saturday night for a Lancaster teen who police said was shot and killed and then dismembered and buried.
Family members said they are awaiting justice for 18-year-old Austin Steele's death.
Deputies arrested Christopher Holford, who has been charged with Steele's murder. Brandy Duncan was arrested Friday morning and charged as an accessory after the fact of murder. Holford and Duncan were just married last month.
The vigil was somber, filled with candlelight, spoken memories and prayer.
"I have no problem with knowing where he's at today, Lord God," said Jillian Yarbrough, Steele's sister-in-law. "He was free-spirited and he was a joy to know."
Lancaster County investigators said Chris Holford shot Steele weeks ago.
The Lancaster County Sheriff's Office received a tip Thursday that a homicide took place at a home on Highpoint Circle several weeks ago.
(Austin Steele)
Authorities revealed Friday Steele was found dismembered in Lancaster County.
Investigators searched the property and said they found dismembered human remains. A human torso without limbs was found buried on the property, a human skull was found outside, bones were found in a burn barrel and more bones were found in a box under a mobile home on the property, investigators said.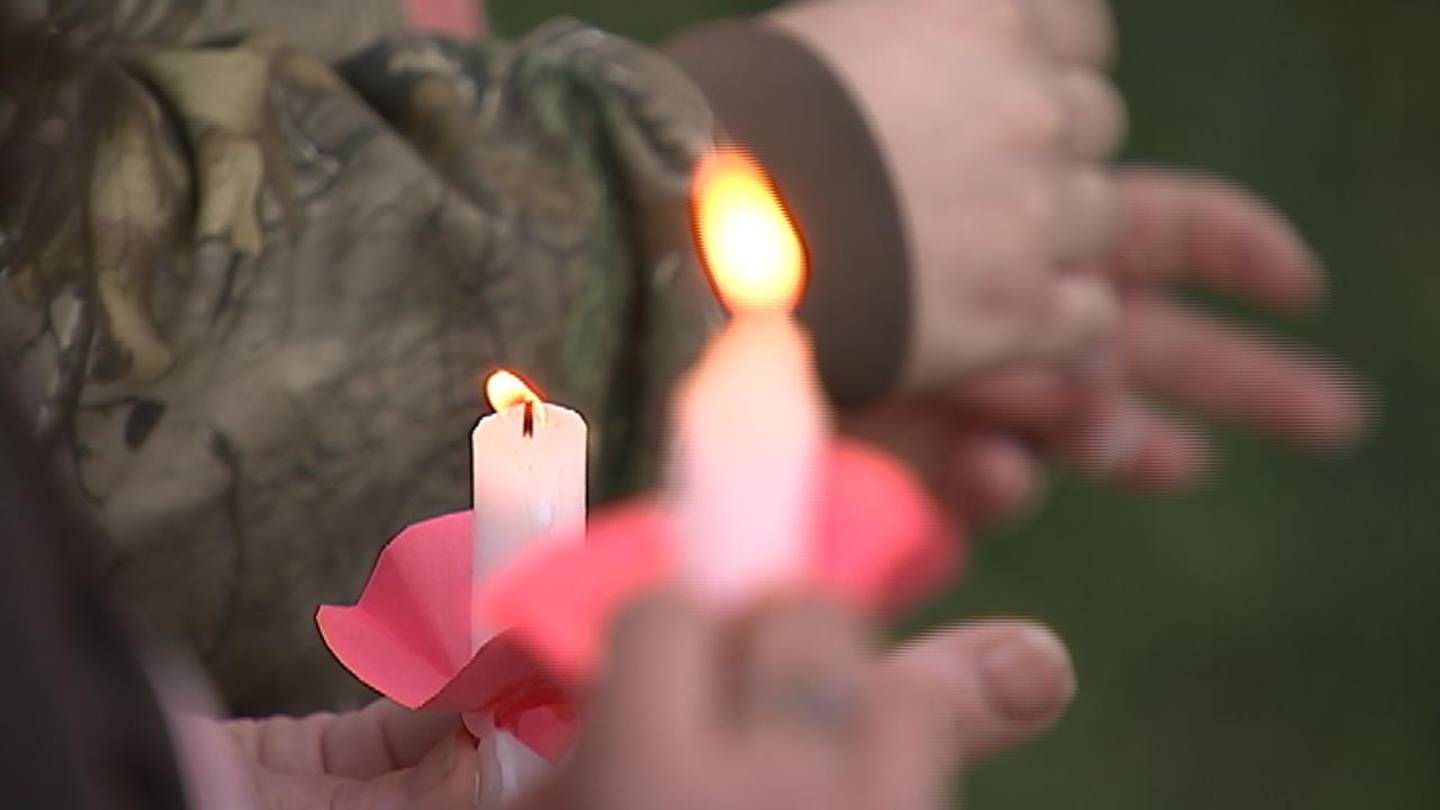 "For somebody so loving, for something so tragic to happen to him, it's hard to fathom," Yarbrough said. "We haven't wrapped our minds completely around the situation yet."
Investigators said Holford, Duncan and Steele all lived in a mobile home on the Highpoint Circle property behind the main house.
(Christopher Holford)
Family members said Steele had a form of autism and he wanted to serve in the military and become an engineer.
They also said he loved riding his bicycle, and he even rode to the coast once.
The dozens who gathered at the vigil shared how he impacted their lives before releasing balloons in his memory.
Steele's family said they want Holford to face the death penalty.
Read more top trending stories on wsoctv.com:
Cox Media Group