CHARLOTTE, N.C. — Firefighters say all residents have been displaced after a massive two-alarm fire destroyed a southwest Charlotte apartment building Saturday morning.
The fire started around 4 a.m. on Yager Creek Drive, which is off South Tryon Street near Interstate 485.
Pictures from the Charlotte Fire Department showed the third floor almost completely gone and smoke was seen billowing from the gaping holes in the roof, as well as through broken windows. The blaze triggered a massive response with dozens of first responders on the scene, working to put out the fire.
Officials said a firefighter and a resident were hurt but both are expected to be OK.
"We did have two people that we rescued off of a balcony, and we had two injuries," said Matt Westover, with Charlotte fire.
[ ALSO READ: Electrical malfunction sparks 2-alarm fire at south Charlotte apartments, investigators say ]
Resident Annie Smalls is one of the 12 families now without a home. Smalls lived on the top floor, which is now gone. She said her 12-year-old grandson was a huge reason why they made it out safely.
"Woke up to my grandson saying: 'Get up, get out. We're on fire. The house is on fire.' I went and looked out the back window out of his room, and the flames were shooting up the side of the house," said Smalls.
Smalls' grandson Mark Davis said when he woke up to the flames, he didn't even think twice.
"I didn't go to sleep thinking I'm gonna go to sleep watching 'Spongebob' and wake up to a fire," said Davis.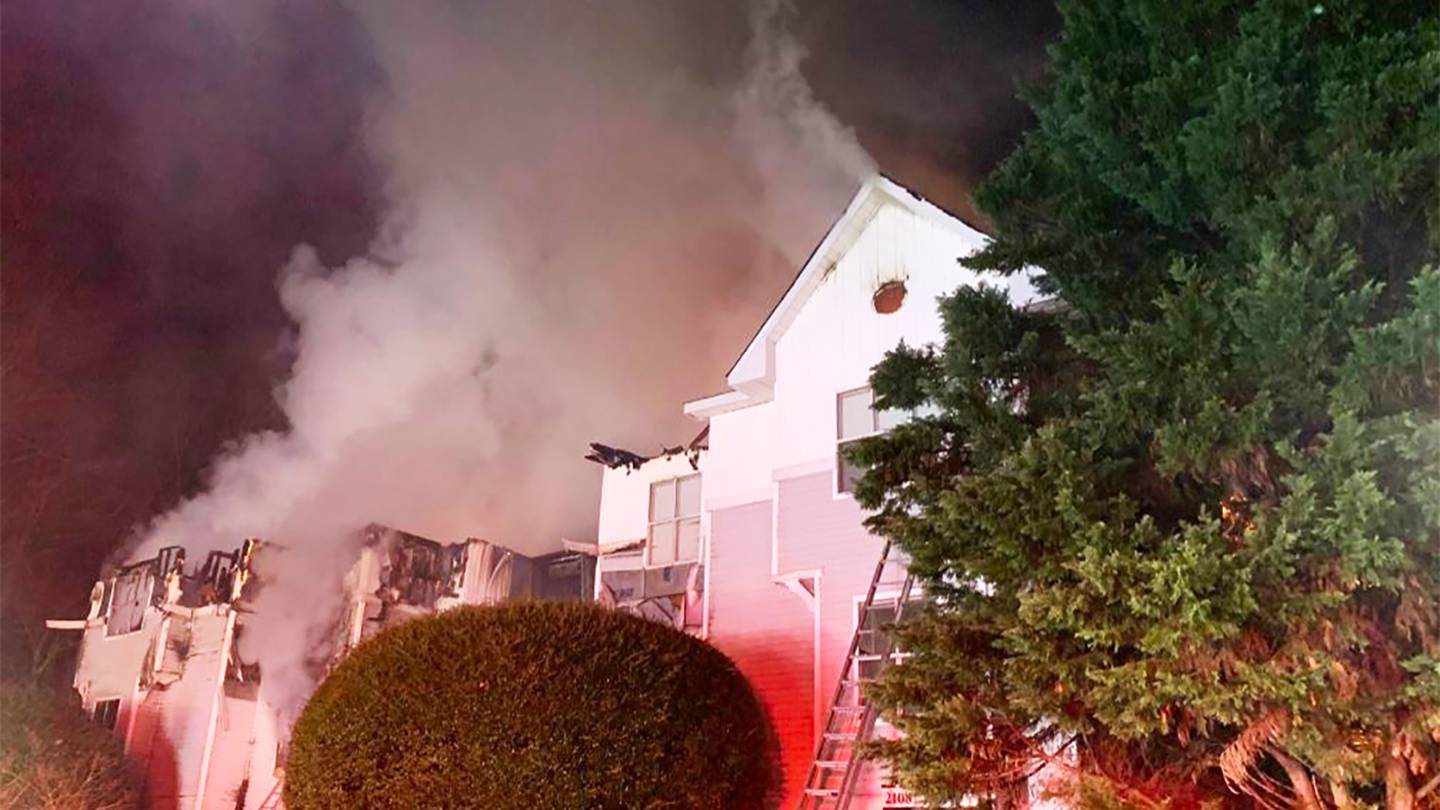 Authorities determined the fire was accidental but did not say how the fire started. It caused around $700,000 in damage and around $50,000 in property loss.
The Charlotte Fire Department said all residents in the building have been displaced and the American Red Cross is helping.
"Hadn't even had a chance to think about where do we go from here. Just praying to God that things worked out," said Smalls.
This is an ongoing investigation. Check back with wsoctv.com for more information.
Read more top trending stories on wsoctv.com:
© 2020 Cox Media Group