BELMONT, N.C. — A Gaston County police officer's body camera captured the moments before the officer jumped onto a runaway boat after its operator fell into Lake Wylie Sunday morning.
Police said they got a call around 8:45 a.m. about the out of control boat on Lake Wylie after its owner had fallen out.
[ [ALSO READ: Gaston County police purchase new lake patrol boat] ]
The caller reported the boat was running in circles and endangering other boaters and docks in its path.
Gaston County Marine Enforcement crews said when they got to the lake, they found the boat circling out of control.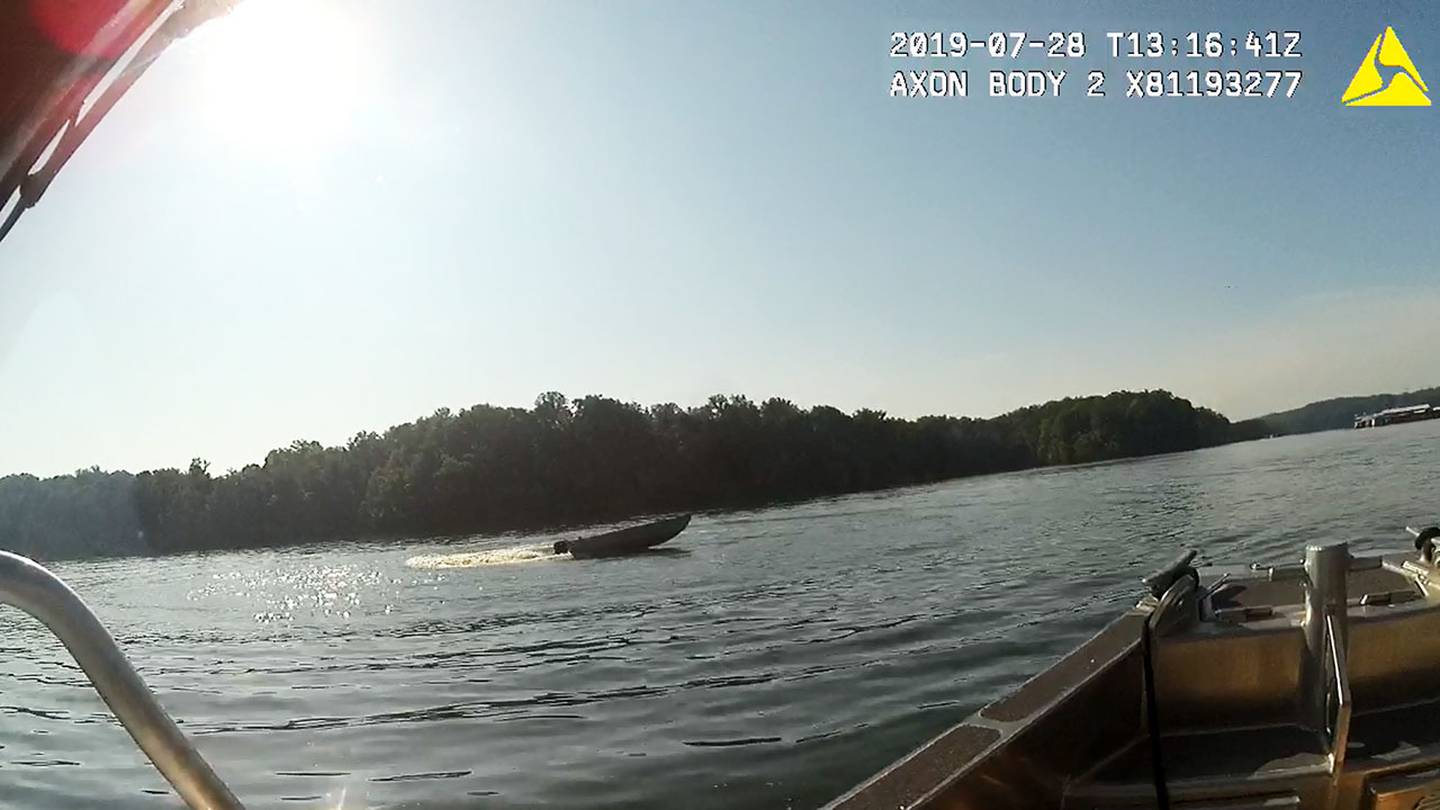 (Gaston County police body cam capture runaway boat on Lake Wylie)
After several attempts to get in a safe position, Officer D. Hord was able to jump onto the fishing boat while it was still moving and get it under control.
The driver was not injured and the boat was returned safely.
No other boaters were hurt and no property was damaged during the incident.
Cox Media Group