MORGANTON, N.C. — Law enforcement officials in Morganton said the third suspect involved in a convenience store robbery last Thursday morning has turned himself in.
Deputies said Stephen Craig was wanted for kidnapping and armed robbery.
(Stephen Craig)
Tashun Allison, 19, of Kings Mountain was charged with felony robbery with a dangerous weapon and felony first-degree kidnapping.
The second suspect Kamau Clark was arrested Friday morning after he was found inside an area vacation home. Clark told Channel 9's Dave Faherty he is innocent.
(Kamau Clark)
Officials said around 5 a.m. last Thursday, three men dressed in dark clothing hit the Speedway on South Sterling Street.
Channel 9's Dave Faherty learned one of the robbers was arrested just after 6 p.m. along Highway 18 south and an intense manhunt is still underway on Mineral Springs Mountain Road for the other two men.
[ALSO READ: Police make arrest after high-speed chase in downtown Chester]
Minutes after the robbery, public safety officers spotted the getaway vehicle, a stolen red pickup truck, on Interstate 40.
Two of the three robbers led police on a chase along I-40 to Exit 113, just south of Valdese, where a manhunt was taking place after neighbors told Channel 9 the robbers crashed the truck through a fence and then ran off into the woods.
At the time of the robbery, it was believed one of the men stole a Morganton Water Department truck, but officers later determined the stolen truck was unrelated.
Chopper 9 Skyzoom flew over a wooded area where officers were focusing their search efforts in rugged terrain off Mineral Spring Mountain Avenue.
Burke County Sheriff Steve Whisenant said he is exercising caution, concerned about the conditions and that an officer could be ambushed in the woods.
"We've got to think about that," Whisenant said. "We are trying to wait him out, trying to do what we've been doing. Waiting for him to show his face and then, we have officers saturate that area."
United States marshals have also responded to the scene, and drones were being used in the area.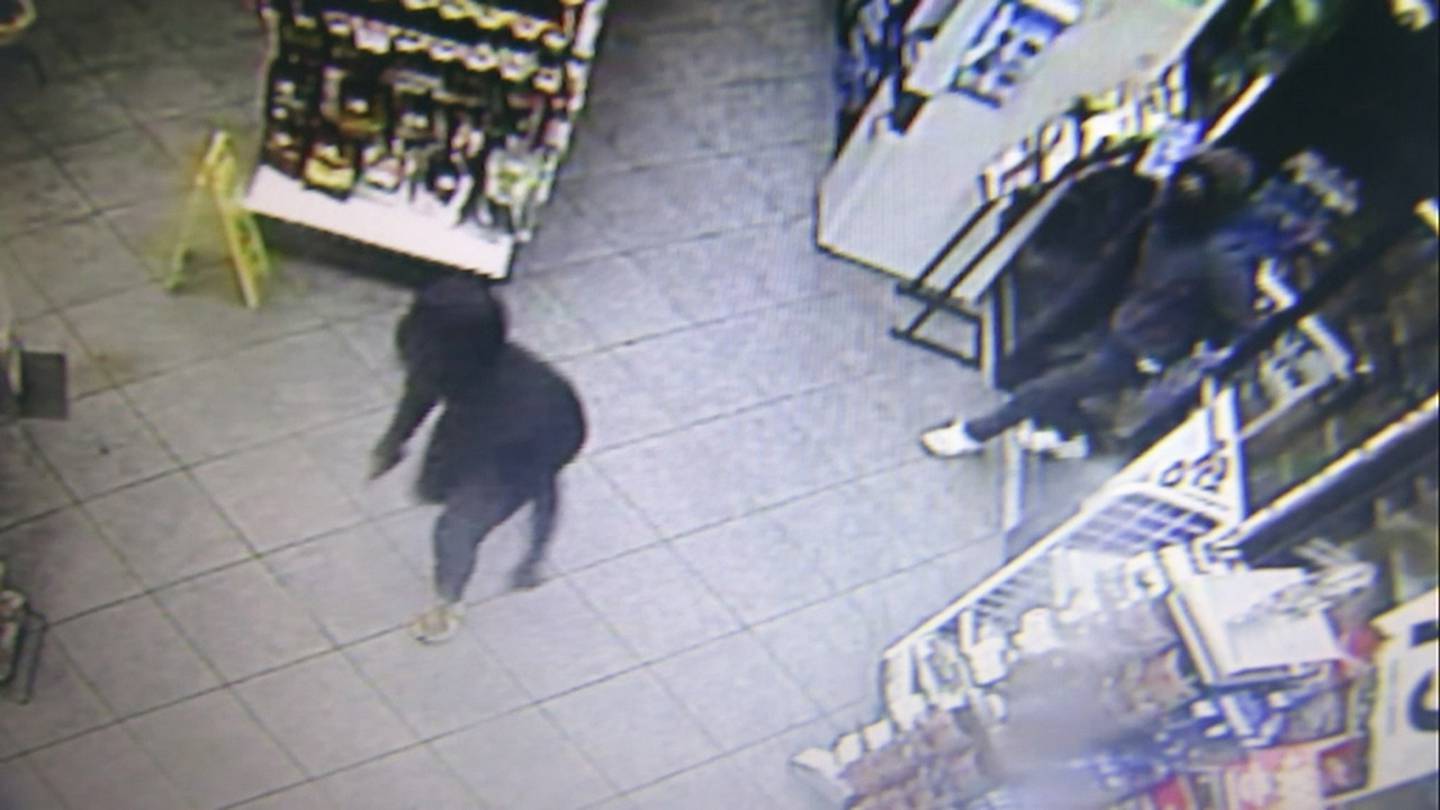 Some residents in the area have received reverse 911 messages telling them to shelter in place and keep their doors locked. The message also advises the public not to approach anyone as the robbers are armed and dangerous.
"It's kind of an alarming wake-up call," resident Sheree Troy said. "We heard sirens and we thought there was an emergency next door and looked out our bedroom window saw that red pickup truck."
Neighbors said they hope the robbers are caught soon and no one gets hurt.
"Kick their butt a little bit harder than just smacking them on the hand. They will think twice about that happening again," resident Claude Maines said.
Burke County deputies said law enforcement will remain in the area and will continue to respond to any reports of suspicious activity.
Check back with wsoctv.com for updates on this story.
Cox Media Group