CHARLOTTE, N.C. — The Charlotte-Mecklenburg Police Department said detectives were investigating a homicide Monday afternoon in east Charlotte.
Police said they responded around 2 p.m. to a domestic violence call and found a woman who had been shot inside a home on Great Laurel Road, not far from Interstate 485.
Officers said the woman was pronounced dead at the scene. She was identified as 27-year-old Tulvel McDougald.
Channel 9 crews saw at least six police cars at the scene, with crime scene tape roping off the area.
"It's very sad, especially when you've got little kids. I really want to know what happened. I'm very concerned," one neighbor told Channel 9 anchor Liz Foster.
Neighbors told Foster McDougald had a young child.
"Hopefully that child didn't witness that incident happen and we just pray for that family," a neighbor said.
[ [ALSO READ: Great Falls student injured in accidental shooting] ]
One resident said the neighborhood is usually quiet but came home from work to find a crime scene. Another neighbor said they rarely see police in the community.
"When I drove in the neighborhood, I saw yellow tape so I just prayed it was nothing serious," that neighbor said.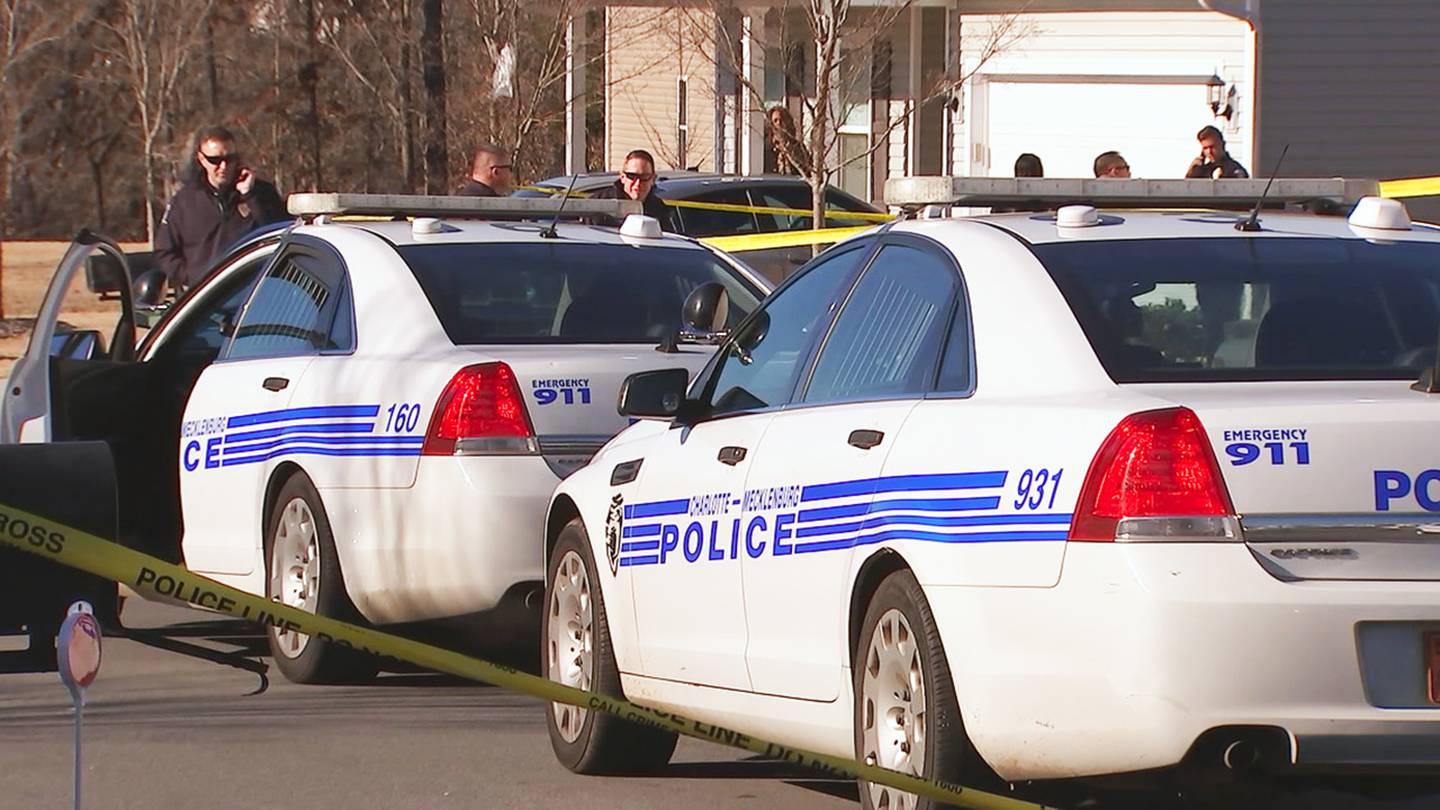 Detectives said they have detained a person of interest who is being cooperative with police. Authorities have not elaborated on the relationship between McDougald and the shooter.
CMPD has been focusing on domestic violence, especially after there were more than 40 domestic violence-related homicides between January and September of last year.
Anyone with information about this incident is asked to call 704-432-TIPS and speak directly to a Homicide Unit detective.
Read more top trending stories on wsoctv.com:
Cox Media Group