CHARLOTTE, N.C. — Police said a 23-year-old man broke into a house in a south Charlotte country club and killed two people, leaving a teenage girl without her father and her best friend, before turning the gun on himself.
[ALSO READ: Man accused of killing pregnant woman, injuring 5 others in Rock Hill]
Officers responded to a shooting call just before 4 a.m. Sunday at the house on Glen Abbey Way in the Providence Country Club, near Providence Road and Ardrey Kell Road.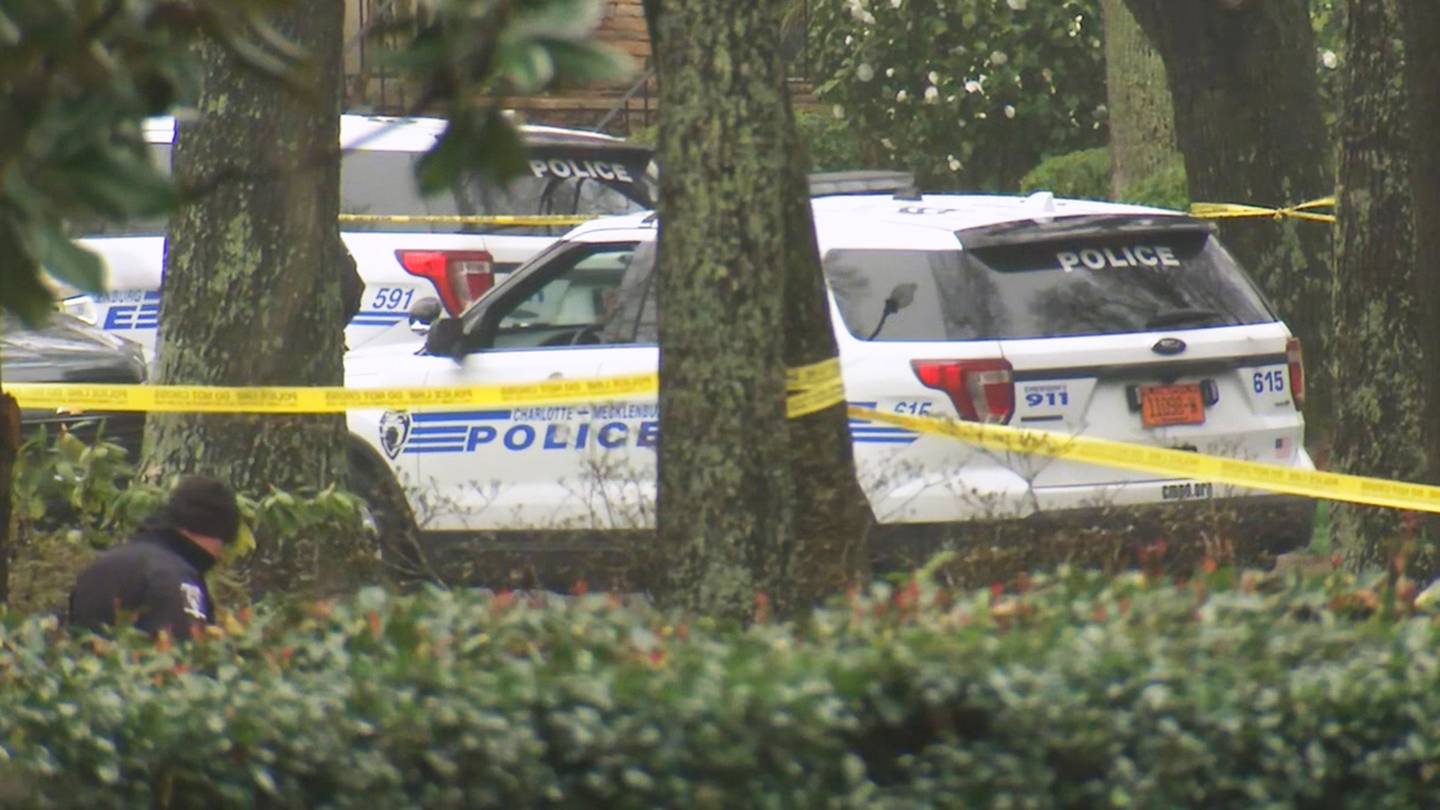 Once inside the home, officers said they found 51-year-old Matthew Chaplin and a 15-year-old girl, identified as Jenna Hewitt, who had both been shot. They were pronounced dead at the scene.
Officials said the accused gunman, 23-year-old John James Bocek, was also found shot inside the home and rushed to a hospital in critical condition. Police said Bocek shot himself and died later on Sunday.
(John James Bocek)
Detectives told Channel 9 on Monday they determined that Bocek knew 16-year-old Kathleen Chaplin, Matthews Chaplin's daughter, who lived in the house.
Investigators said Bocek forced his way into the home in the middle of the night. Once inside, he shot Kathleen's father and her friend.
Police said Hewitt was staying at the house as a guest for the night.
After her father and friend were shot, police said Kathleen Chaplin was able to run to a neighbor's house and call 911. She was not hurt.
In the 911 call the teen told dispatchers, "Two people have been shot in my home."
Before Matthew Chaplin died Sunday, he was raising two daughters -- Kathleen, who is a student at Ardrey Kell High School, and Zoe, who is a student at Appalachian State University.
(Matthew Chaplin with daughters Kathleen and Zoe)
Channel 9 spoke with Zoe Chaplin by phone on Monday.
"Someone three years older than me has taken away a whole part of my life that I will never get to experience," she said.
At the time of the shooting, police said they had warrants charging Bocek with robbery and assault with a deadly weapon in connection with a crime that happened at the same house last Wednesday. In that incident, Bocek was accused of assaulting Kathleen Chaplin and stealing her cellphone.
Officers had been unable to find Bocek to serve those warrants, though.
"When I look at Ms. Hewitt, she's younger than both of my kids. I can't imagine what these families are going through, and it affects us here at the police department," CMPD Maj. Cam Selvey said.
Detectives have not released a motive in the killings but Kathleen told police Bocek wanted to date her, but she refused.
"I can't begin to comment on what was in that man's mind," Selvey said.
On Sunday, Channel 9 watched as investigators placed crime scene tape around the home and canvassed the neighborhood for witnesses.
"This is certainly an extremely rare incident in this part of the city, but regardless of the location, when we receive this call for service we conduct our investigation in the same thorough manner," said an official with CMPD.
[ALSO READ: Visitors for major upcoming events could find themselves at crime-riddled motels]
Neighbors who spoke to Channel 9 said they did not know the victims personally, but the neighborhood camaraderie has everyone keeping those involved in their prayers.
Channel 9 learned Kathleen Chaplin attends Ardrey Kell High School and that Hewitt was also a student there.
Zoe Chaplin said her sister and Hewitt were very close.
"I have never known two girls that young to be as mature as they are, and also love one another as much as they did," she said.
School leaders said the deadly shooting was a tragic loss of life and as a community, they are coming together to grieve for everyone involved.
STATEMENT FROM ARDREY KELL PRINCIPAL: 
"Ardrey Kell families,
This is Principal David Switzer calling with important information concerning our Ardrey Kell community. You may see media reports about an event off campus that involved members of our school community and led to tragic loss of life. This matter is under investigation by law enforcement and I am unable to share details out of regard to the investigation and privacy laws.
When tragedies like this happen, I know everyone in our Ardrey Kell community will join together to support each other. We grieve for everyone involved and the Ardrey Kell and district staff are here to support our students and each other. We will have counselors on campus and additional supports in the coming days.
Please make sure to pay close attention to your students, watch for changes in behaviors and let them know help is available. Reach out to me or any member of the Ardrey Kell staff and let us know if you think anyone may need support. We stand together in moments like these and I will be in touch again soon. Thank you for your support of each other and our Ardrey Kell school community."
In the statement, the principal said Ardrey Kell plans to have counselors and support groups at the school in the coming days.
Worried students told Channel 9 they want to know why this happened.
"Knowing all this happened makes me kind of scared," said Chase Jones. "My parents are kind of scared."
Zoe Chaplin said she and Kathleen lost their mother a few years ago and is offering support for her little sister after this tragedy, just as her father always gave them.
"He really stepped in to be both parents multiple times in our lives but, especially, when we lost our mother," she said.
Channel 9 looked into Bocek's past and found records showing he was also part of a break-in ring that was busted in Union County in 2013. The group was charged with more than a dozen car burglaries and break-ins at two houses in Weddington, Marvin and Indian Trail.
In another case, a 19-year-old woman said Bocek broke into her apartment and terrorized her and her family members.
[RESOURCES: Teen dating violence]
"That was a domestic case and, at some point, he had gone to that house, committed a break-in and communicated some threats," Selvey said.
This is an ongoing investigation. Check back with wsoctv.com for updates.
Cox Media Group