RALEIGH — A Cleveland County great-grandmother beat the odds on Christmas Eve and won $10 million on a scratch-off lottery ticket.
Dorothy Martin paid $30 for an Extreme Millions ticket at the Number Three Handy Mart on Blacksburg Road in Grover.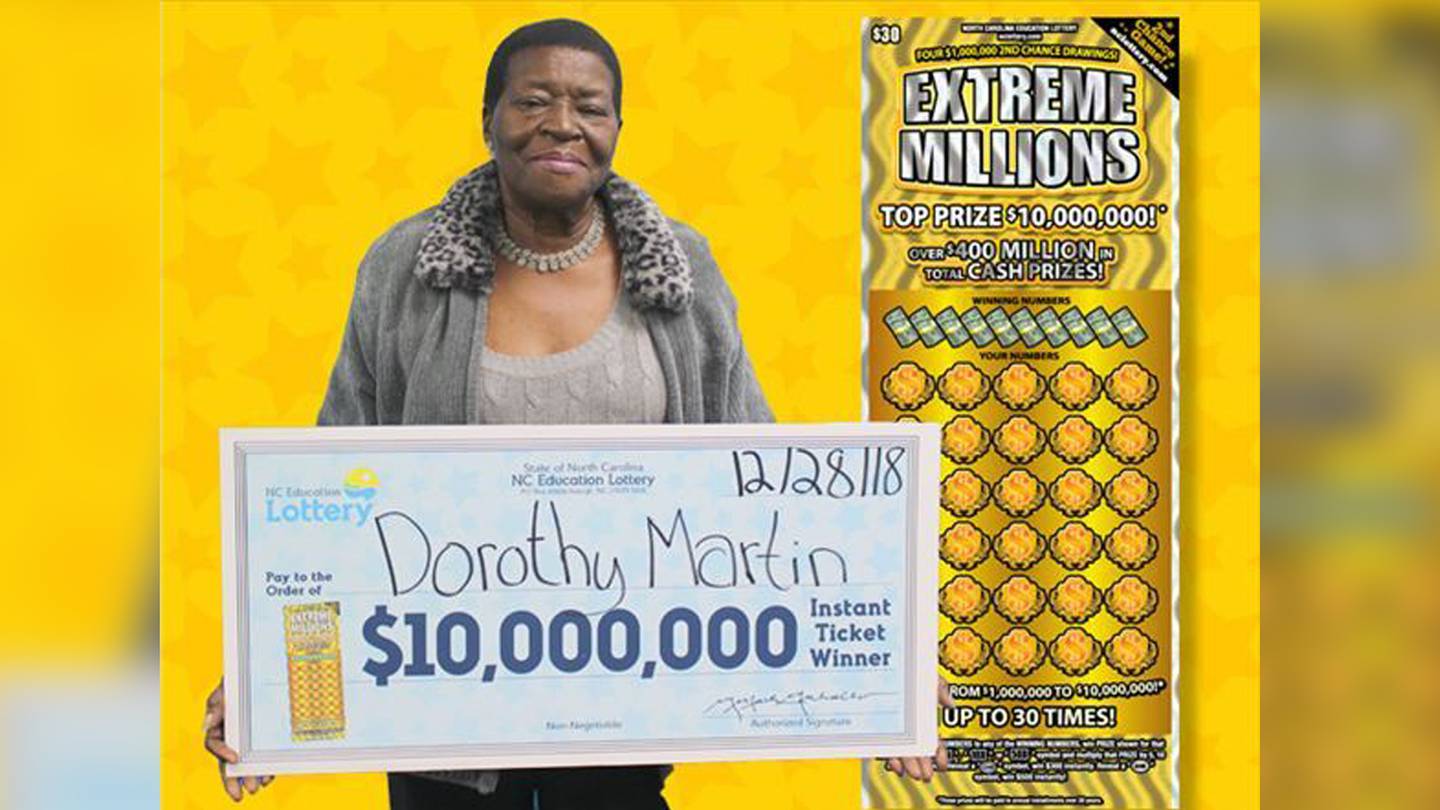 She opted to choose the lump sum payment and after taxes, she'll take home $4.23 million.
[ALSO READ: Man who won lottery survives helicopter crash in Lincoln County]
"It's a miracle," Martin said. "It's a Christmas Eve miracle. I still can't believe this is happening."
The $30 ticket launched in December 2016.
Tuesday night's Mega Millions drawing was worth $425 million, which was the eighth largest in the game's history. A winning ticket was sold in New York.
[Mega Millions $425M jackpot: 1 winning ticket sold in New York]
Read more top trending stories on wsoctv.com:
Cox Media Group