CHARLOTTE, N.C. — Police are looking for a thief who allegedly broke into four south Charlotte homes Saturday morning.
Officials are investigating to see if the break-ins, which occurred in the Dilworth, Myers Park and SouthPark neighborhoods, are connected.
Police released surveillance photos of the person believed to be involved in the crimes.
"In the early hours of the morning, we heard several large crashes," said a break-in victim, who didn't want to be identified. "They clearly knew we were home, with two cars in the driveway, and attempted to kick in the back door."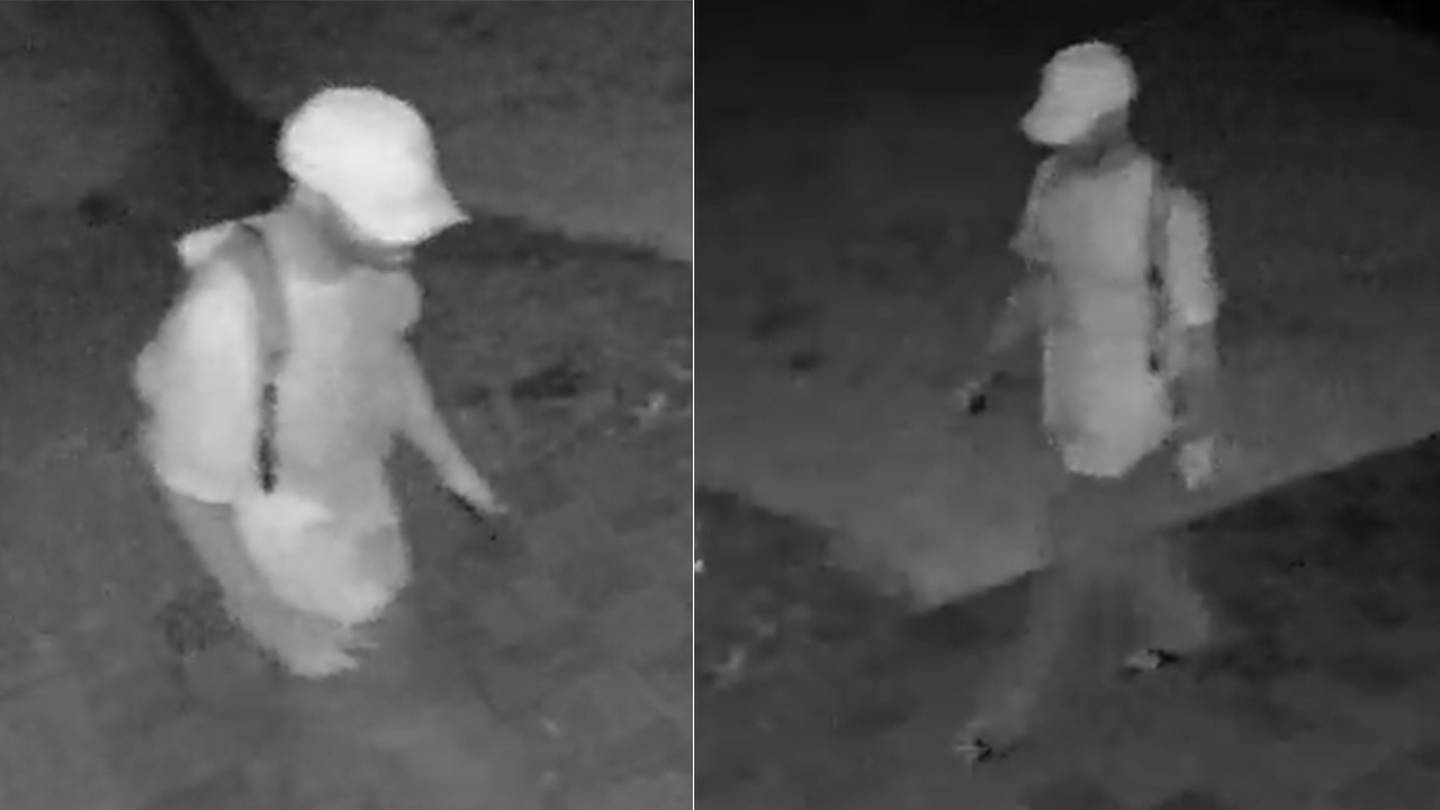 (Surveillance photos)
Just before 4 a.m., on East Tremont Avenue, someone reportedly attempted to enter a home by kicking in the rear door.
[ [RELATED: Iredell County deputies searching for suspects in breaking and entering into church, restaurant] ]
Moments later, on Maryland Avenue, a thief reportedly kicked in the back door of another home and stole items inside.
Then, just around 4:30 a.m., on Selwyn Avenue, it was reported that a person entered a third home by kicking in the back door and stealing items from inside.
Hours later, at just before 11:30 a.m., a person attempted to break into a home on Closeburn Road by cutting the screen on the porch.
Police believe they found an unoccupied, running stolen truck connected to the crimes. The 2017 Dodge Ram 2500 Longhorn was found with "items of value" inside.
"We were fortunate, no one got hurt," a victim said. "Nothing got taken, but your privacy definitely feels violated."
Police are encouraging anyone with information to call Crime Stoppers at 704-334-1600.
Read more top trending stories on wsoctv.com:
Cox Media Group