CHARLOTTE, N.C. — A local ice cream man got to experience the game he loves from a unique view for a spectator.
Toribio Alberto was attacked a few weeks ago and thanks to a Channel 9 viewer.
[Second arrest made in beating of ice cream man]
Alberto received field passes for Friday night's Carolina Panthers preseason game against the New England Patriots at the Bank of America Stadium in uptown Charlotte.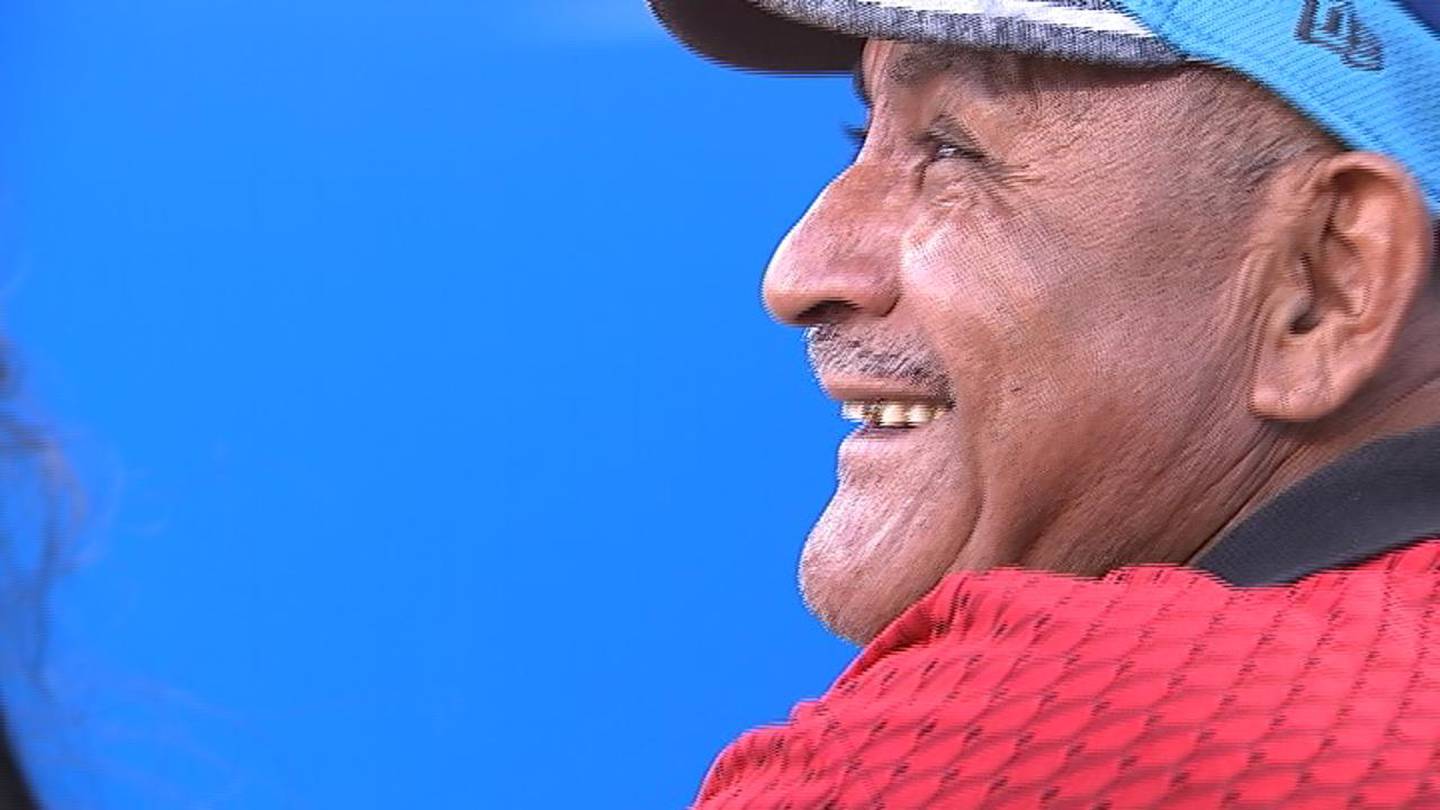 A Channel 9 viewer gave Alberto tickets after seeing his story.
"The joy I feel is indescribable. I never thought I would be here," Alberto said.
Alberto, 63, was attacked and robbed at gunpoint a couple weeks ago while selling ice cream on his route in south Charlotte. Alberto told Eyewitness News reporter Stephanie Tinoco he started selling ice cream during the summer a few years ago after he had a stroke and could no longer find a stable full-time job. He said that wasn't the first time he has been attacked, but it has been the most horrific.
Gema Vu was on the field with Alberto tonight. She rushed him to the hospital the night of the assault.
"He was unrecognizable, beat up, lost a lot of money, couldn't work," Vu said. "It's just upsetting because he's doing an honest job and earning his money the humble way, and somebody comes and takes it away from him."
[SPECIAL SECTION: Carolina Panthers]
Alberto's alleged attackers have been arrested and he forgives them.
"I'm thankful to everyone who has made this possible for us to be here," Alberto said. "I hope God keeps blessing them for making this possible."
Read more top trending stories on wsoctv.com:
Cox Media Group