CHARLOTTE, N.C. — The Charlotte-Mecklenburg Police Department said it's investigating after a man was shot in east Charlotte Wednesday morning.
[ALSO READ: Police hope community will step up to curb violent crime]
Officers said they found a man who had been shot just before 11 a.m. along Trysting Road and East W.T. Harris Boulevard.
Channel 9 crews arrived at that scene and could see a car with its back windshield shattered and a car seat in the back seat.
Police said it appears the shooting happened after an argument more than a mile away at the Circle K gas station on Albemarle Road.
Police sources said the suspect left the gas station but returned 10 minutes later and opened fire. Sources told Channel 9 a toddler was in the victim's car at the time of the shooting.
Our crews could see evidence markers littering the gas station's parking lot with crime scene tape roping off the area.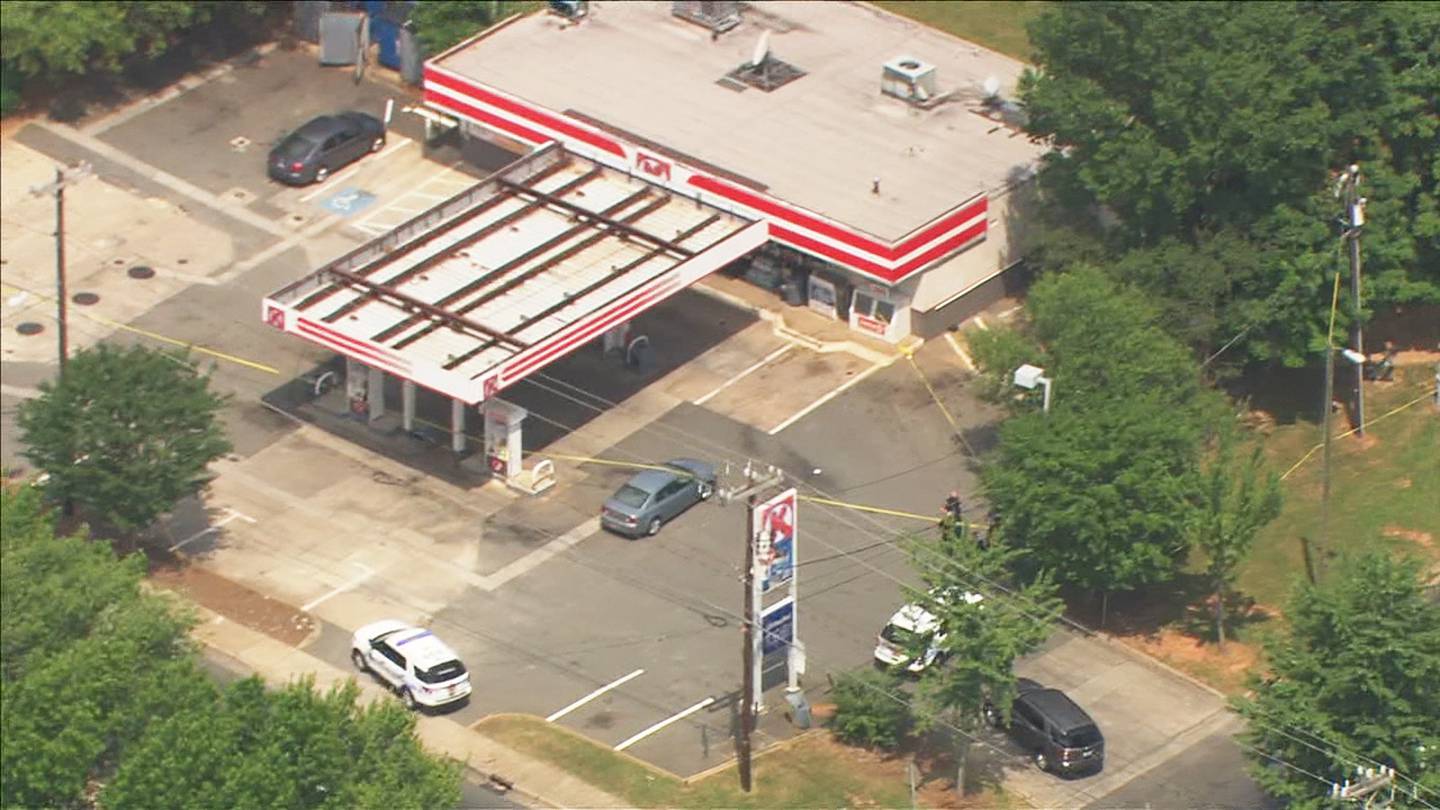 Customers were concerned by the crime.
"They got cameras, so whoever did it wasn't thinking. Yeah, that's crazy, though," customer Cravon Page said.
Sources said the victim told police he doesn't know the suspect.
Officers said the victim was alert and awake when he was taken to the hospital. He's expected to be OK. The toddler was not hurt.
No arrests have been made.
Cox Media Group