ALEXANDER COUNTY, N.C. — A 14-year-old girl is in custody, accused of stabbing her neighbor several times inside his Alexander County home.
[ALSO READ: 2 teens charged in shooting death of 18-year-old in Steele Creek]
Deputies said the girl stabbed Donald McKinney, 39, multiple times Wednesday at his home on Wood Road in Taylorsville before running into the woods.
Officials set up a perimeter and used K-9s to search for the girl before finding her around 6:30 p.m. in a field near the home.
The victim's wife, Angel McKinney, said she was initially at the home when the girl was there and had left for only two minutes to borrow blood pressure equipment from a neighbor when the stabbing happened.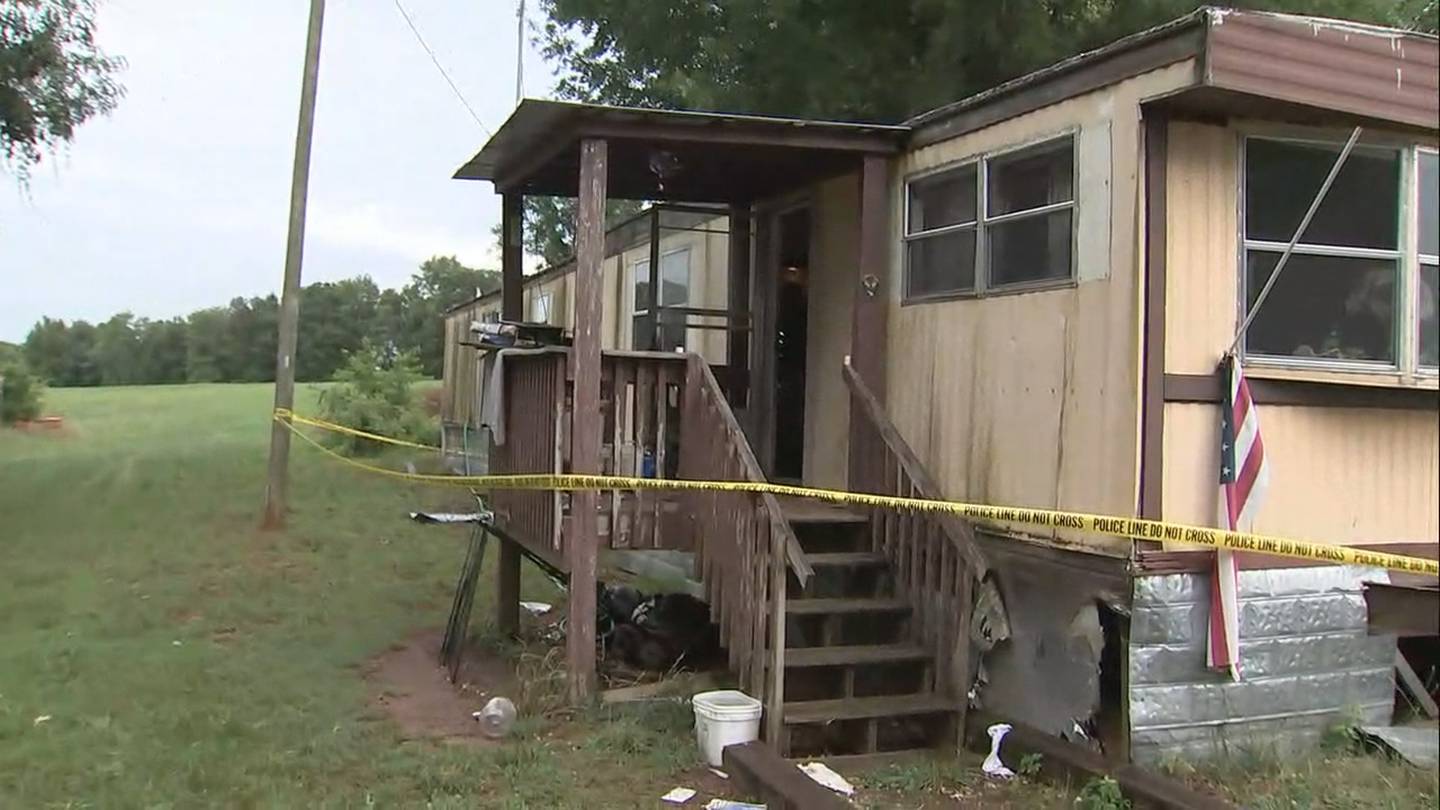 When she got back, she said her husband had barricaded himself in the bedroom saying the teen was trying to kill him.
"I screamed. I said, 'No, no don't let this happen. That's my husband. I love him,'" she said.
Donald McKinney was airlifted to Carolinas Medical Center in Charlotte with serious stab wounds.
The teen has been charged with attempted murder and assault with a deadly weapon inflicting serious injury with intent to kill.
Channel 9's Dave Faherty was the first reporter on the scene and spoke with the teen moments after deputies caught her.
When Faherty asked her what happened, she said she was struggling with mental health issues.
Alexander County Sheriff Chris Bowman could be seen talking with the teen in the back of a patrol car.
"I don't feel like there's any drugs involved. I talked to her about that. Like I said, the multiple different things going through her mind," said Bowman.
Deputies said because of her age Juvenile Court Counselors have been brought in to assist with the case.
[ALSO READ: 16-year-old charged with attempted murder of teen in Lancaster County]
The victim's family has more question than answers in the case.
"The one answer we want to know is why. What did we do that was so wrong? It doesn't make no sense to me at all, none," said Angel Mickenney.
The sheriff also confirmed to Channel 9 that EMS was called to the scene to check the teenager out before she was brought back to the sheriff's office.
Check back with wsoctv.com for updates.
Cox Media Group