HARRISBURG, N.C. — A father has been arrested after he tackled a wrestler during a high school wrestling tournament Saturday in Kannapolis, officials said.
Barry Jones was charged with disorderly conduct and simple assault after police said he tackled a 17-year-old.
[ ALSO READ: WARNING GRAPHIC: Boy's face slashed with razor after fight at Charlotte middle school ]
Authorities said the victim from Southeast Guilford High School was wrestling Jones' son, who is a student from Hickory Ridge High School.
Witnesses said the students were wrestling during their match when Jones charged at the victim.
"I looked up, and this guy starts running from the bleachers down to the mat," said a witness.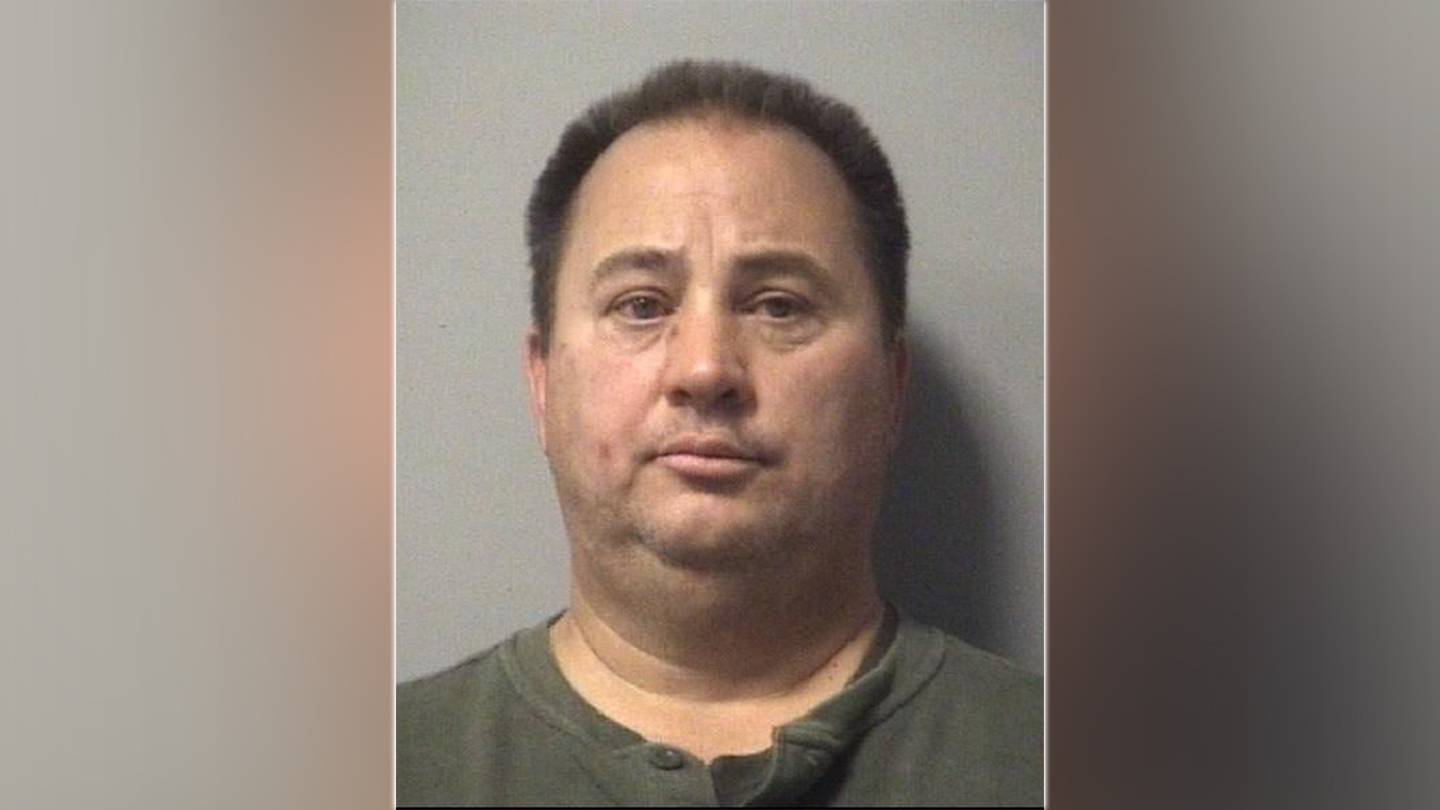 (Barry Jones)
According to witnesses, as soon as Jones assaulted the teenager, other parents and coaches immediately stepped in to stop him.
[ ALSO READ: Coach accused of going into stands to fight heckler after high school basketball game ]
"At first, I thought maybe someone had gotten hurt or maybe he was going for the referee, but for him to attack the wrestler and start kicking the wrestler, I've never seen that," said a witness. "Yes, parents get upset, but never have I seen anyone attack a referee, a parent, a coach."
A parent said other wrestling matches in the tournament kept going during the incident.
"I don't think the matches should've continued until all those parents were out in the lobby," a parent said.
The student-athlete was not injured in the incident.
Jones was taken to the Cabarrus County Jail with bail set at $1,000.
Below is a statement from a spokesperson with Cabarrus County Schools:
"We have expectations for student decorum and sportsmanship during athletic and extra-curricular events, and our expectations for spectators are no different. The actions displayed by a spectator at the wrestling match on Jan. 18, 2020, fall far below our expectations. We do not condone his actions."
Below is a statement from a the director of athletics at Guilford County Schools:
"We were troubled to see the assault of one of our student athletes, reportedly by a parent of an opposing team member. However, we greatly appreciate the apology and words of support from the staff and families of the Hickory Ridge Wrestling team who have reached out to us and who share our concerns."
Read more top trending stories on wsoctv.com:
© 2020 Cox Media Group